A combined country and city fam trip to County Wicklow and Dublin organised by Wallace Travel Group left Katie Brooks, events coordinator at Parallel Blue, completely sold on Ireland as an events and incentive destination…
"Until recently, I had never been to Ireland, but we went to Belfast for our work Christmas event and I was keen to see how Dublin compared. It was a combined country/city itinerary in County Wicklow and Dublin, which was great as we got to see what both experiences have to offer meeting and incentive groups.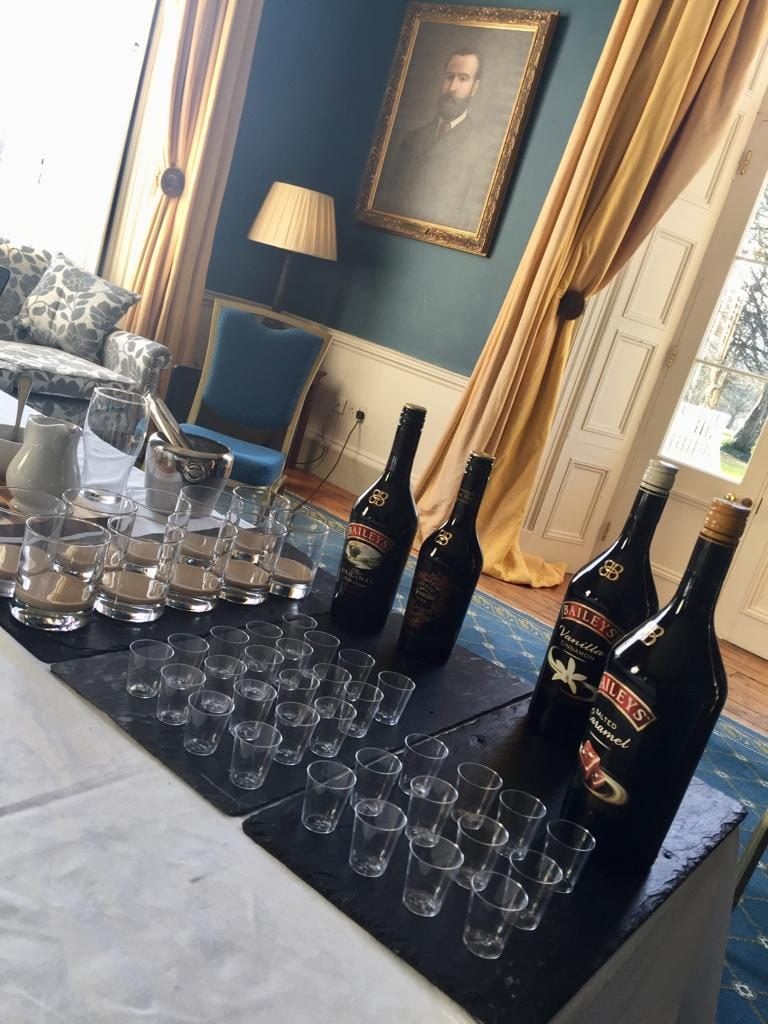 Our first stop was the Druid's Glen Hotel & Resort, which is about 40 minutes outside the Dublin. Once we'd checked in, we took part in an interactive tour and trail using iPads, which was a different and fun way to explore the resort, ending up at Woodstock House – a great space that's available for events in the grounds.
It's a beautiful traditional 17th century house with a stunning terrace ideal for drinks receptions, and while there, we took part in a Bailey's tasting with Joe Hayden from The Orchard Centre, the farm that produces the milk for Bailey's Irish Cream.
Druid's Glen is a beautiful hotel – it has the feel of a large log cabin. When you walk into the reception, it's all wooden beams and natural stone.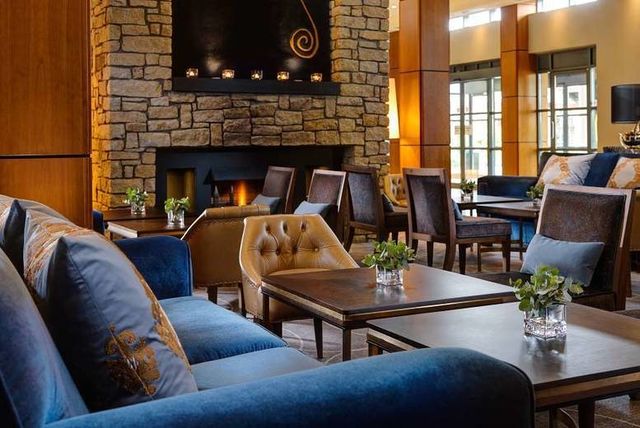 My room was gorgeous and really big, and the event space is impressive. It would be perfect for an automotive client as there is plenty of outside space for the cars and it's a good location for driving routes. It would also work well for golf incentives and there's plenty of on-site team-building activities on offer.
The service and staff at the restaurant were amazing – they really knew what they were talking about, which adds to the level of professionalism. We also enjoyed a gin tasting with local gin distillery Glendalough Gin in front of an open fire in one of the suites. It was a great experience and good to taste local produce. It's all very local which I liked, and all the different suppliers and partners worked really well together.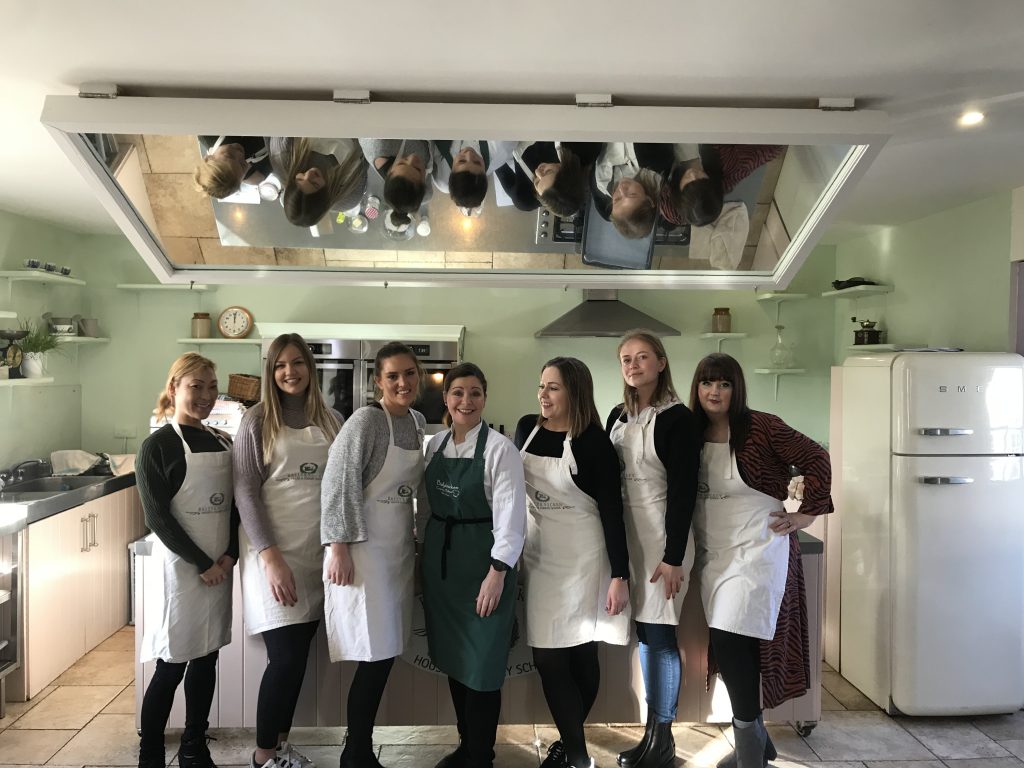 On the following morning, we headed to Ballyknocken Farm & Cookery School, where TV chef Catherine Flavio taught us how to make scones, which we later ate with her homemade jam. She is probably the nicest lady I have ever met, so friendly, warming and welcoming, and I would definitely recommend groups going there if they are staying in the area. There's also event space and lots of team-building activities on-site – we took part in sheep herding while our scones were baking, which was a great laugh, and harder than you think!
With the country part of the experience over, we headed into Dublin to get a taste of city life. The first activity was a Fab Food Trail around the city, which took us off the beaten track into some of the hidden gems and places you wouldn't necessarily visit, like the oldest and best cheese shop in Dublin. It's a great activity for small groups as lots of the places we visited were quite small, though you could also make it work for larger groups if you split into small groups and rotated. It was a Saturday afternoon and pretty busy and bustling in the city centre, which was a nice contrast to being in the country.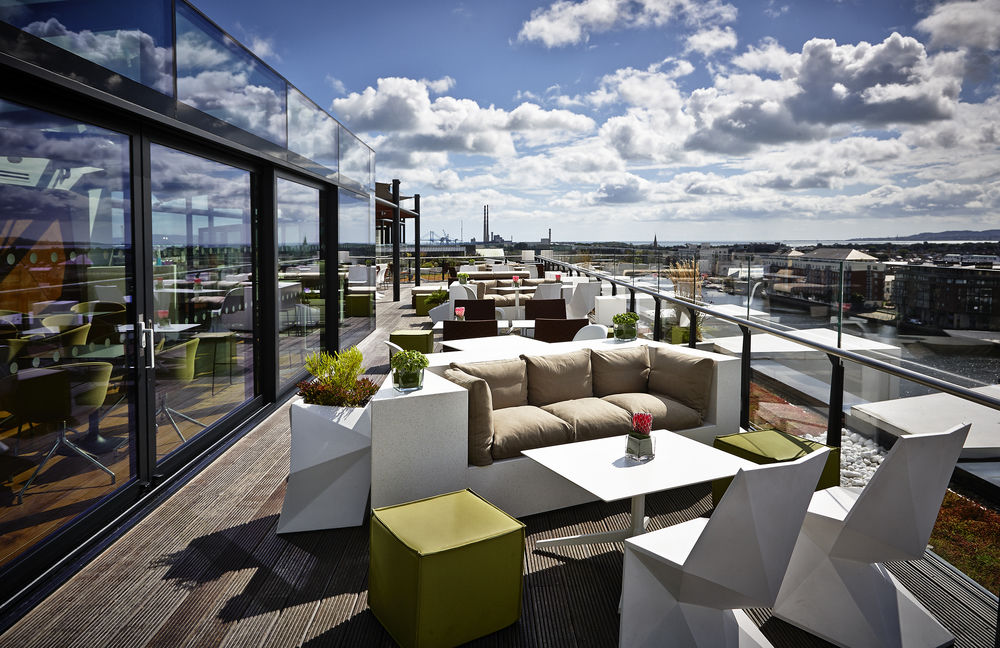 Next, we checked into our home for the night, the stunning Marker Hotel. It's very modern, slick and artsy, which is my kind of style, and would really suit clients in the software, finance and telecoms markets. It's a great location, right near the theatre in Dublin, and as well as event space, they have a rooftop bar, which you can hire for exclusive use for drinks receptions.
We had dinner at The Marker Hotel, and they really pulled out all the stops. The food and staff were amazing, and once again the food was all very local, and the chef came out to speak to us, which was a lovely touch. Then we headed to the theatre to watch Motown the musical. It's absolutely brilliant and I would recommend the musical for groups if time allows – it's a great addition to an itinerary.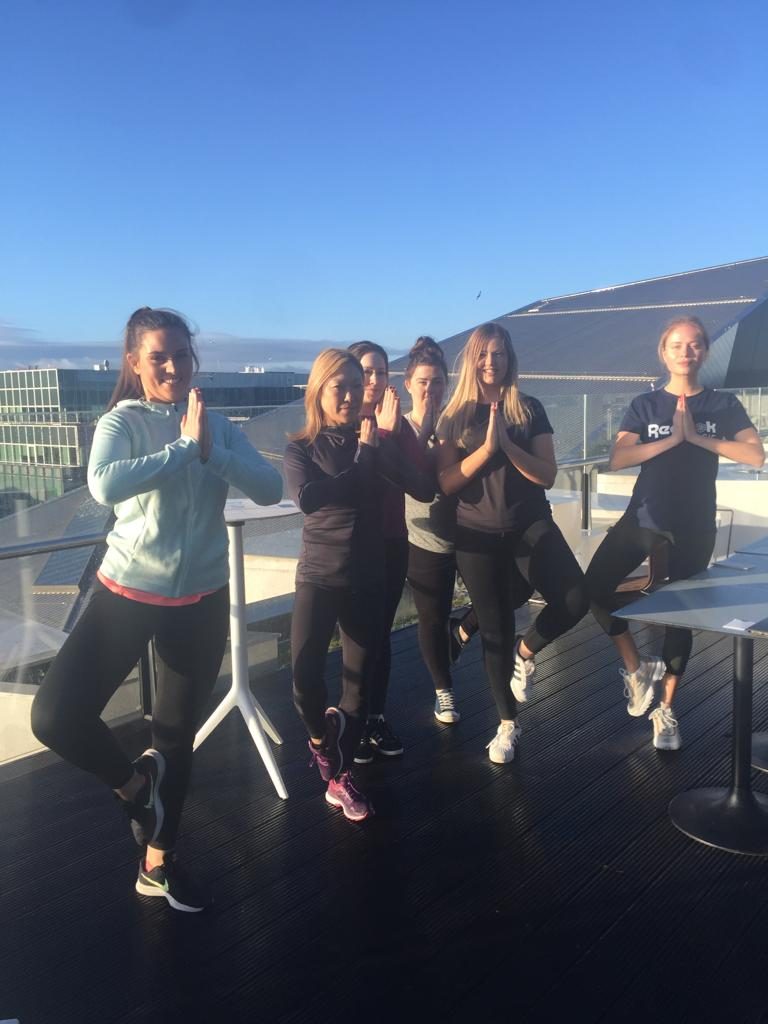 Our final morning began with rooftop yoga at The Marker with the sun rising, which was a great way to start the day. We then headed to the Guinness Storehouse to check out the event space, which really is impressive and offers almost 360-degree views over Dublin, and it's definitely somewhere I would take a group for drinks or dinner.
A Lazy Bikes tour (one electric bikes) followed, and we took a quick half hour ride around the cathedrals and Dublin Castle, finishing in Temple Bar. Our final stop was Howth – a lovely seaside port town about 20 minutes outside Dublin. Here we enjoyed lunch at the Abbey Tavern, one of the oldest restaurants in the town, with Irish Coffee Making before heading home.
It was a busy itinerary and we were constantly on the go, but everything was seamless, and it was one of the best fams I have been on. I absolutely love Dublin and can't wait to go back. I am completely sold by it, and I know it's an easy sell to clients."
For more inspiration, check out our Online Destination Spotlights…
Our global supplier members are busy building their content and creating stunning profile pages.. Your feedback is important to us as we roll out new features, so please share, get on board and help us make this the definitive inspiration hub for #eventprofs
If you're not already registered, and you're an event planner/buyer, be sure to register your details and join the micebook community. We'll keep you updated with latest news and insights with our micebook Departure Lounge bulletin plus keep you informed on exclusive micebook events.