While Imprint Events Orlando loves to immerse groups into the quintessential, Disney and Universal experiences, it also specialises in taking a local approach to Orlando incentive planning and curating exclusive, off-the-beaten path incentive experiences. Here the DMC shares its Insider's meeting and incentive Guide to 48 Hours in Orlando, Florida…
DAY 1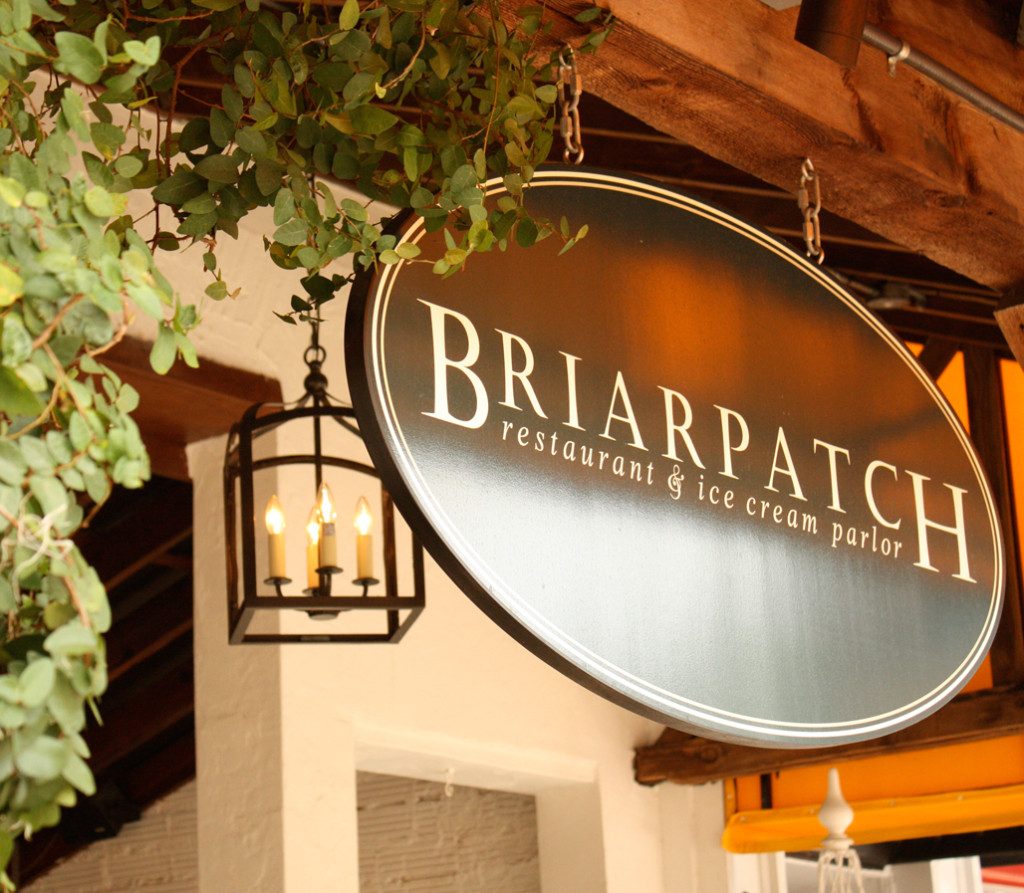 9:00am Brunch at Briar Patch in Winter Park
Briar Patch is home to one of Winter Park's most iconic restaurants, welcoming locals and visitors alike in the area for nearly four decades! The team at Briar Patch commits to incorporating and showcasing Florida's seasonal flavours, which is why we love to start our guests out in this famous spot. Briar Patch catches the essence of Florida's locality in a warm and inviting atmosphere.
10:30am Stroll the Avenue
After brunch, stroll out onto the Avenue! Grab a coffee at Belicoso – some of the best in the world, while taking in the gorgeous street views. Winter Park's Park Avenue is one of Florida's most flourishing communities, with wonderful fashion, art, dining, one-of-a-kind boutiques and entertainment surrounding. This is a fantastic way to kick off your 48 hours in Florida with a charming and historic destination that is sure to charm groups of all ages.
12:30pm Oysters & Champagne
While you're out and about in Winter Park, a stop at ABO's for lunch is a local's must. Atlantic Beer & Oyster is the best spot in the neighborhood, showcasing a rotation of oysters, fresh seafood, smoked fish dip, the list goes on! Pair your oysters with a chilled glass of Champagne, and you've completed your local fare for the afternoon.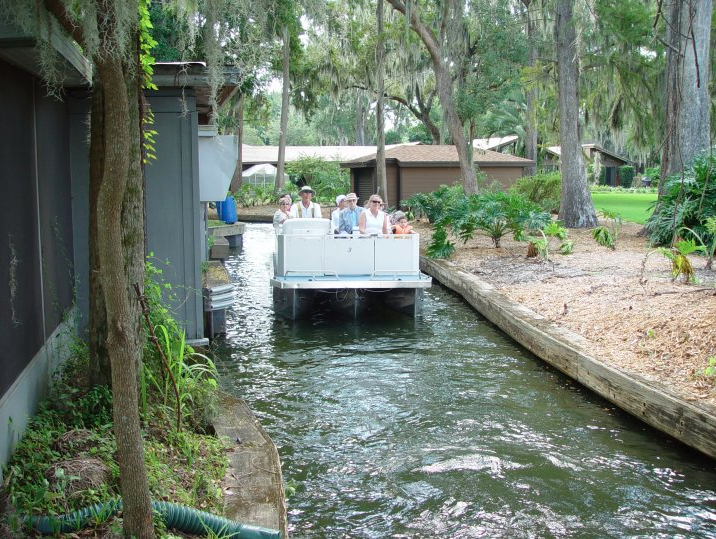 2:00pm Historical Boat Tour
Just 10 minutes from downtown on Lake Osceola, the Historical Boat Tour takes groups around Winter Park's chain of lakes, discovering celebrity mansions, world-famous estates, the historic Rollins College, lazy alligators, flourishing sun-tropical flowers, and much much more. This is a great way for groups to learn, first-hand, the significance of the surrounding community's history.
5:00pm International Drive
Now that you've experienced Winter Park in its historical glory, head to International Drive, Orlando's famous tourism corridor I-Drive, as the locals call it, is home to ICON Orlando (previously the Orlando Eye), Madame Tussauds, the Sea Life Aquarium, and an ongoing list of attractions for guests to enjoy. Your group can even take part in a round of Whirlyball at the Whirly Dome, which is a whacky combination of bumper cars, basketball and hockey! While there are too many attractions to count, I-Drive also has Escape Rooms, NACAR Kart Racing, Golf Adventures, and much more – all perfect for your groups' evening on the Drive!
7:00pm Dinner and a show
Enjoy award-winning cuisine and world-renowned entertainment at Mango's Tropical Café   This evening's experience is a mix of both entertainment and dining that will keep you enthralled right through the night! After your "journey through the Caribbean", the space clears, the DJ moves onto the stage, and the environment changes to an evening of cocktails and dancing. Mango's Tropical Café is an off-the-beaten-path dining experience that ties a whole evening of activities into one experience!
DAY 2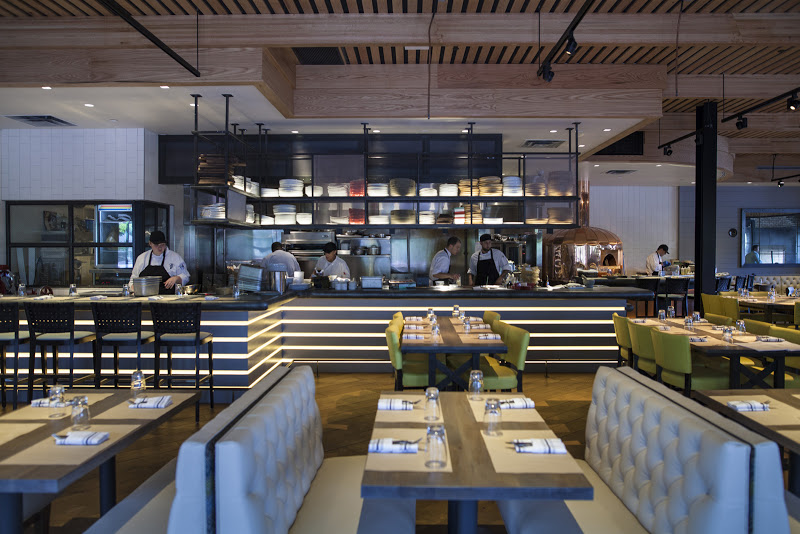 10:00am Brunch in Dr. Phillips at Slate
Your group's second 24-hours will start in Doctor Phillips, a Florida suburb commonly defined by luxurious estates and world-renowned golf courses, as well as being home to the recognisable Restaurant Row. We recommend having brunch at Slate, a locally owned and operated restaurant featuring seasonal menus, and a top-notch brunch spot for locals. Their dining options are expansive, meaning they are perfect for groups of any size, and their brunch cocktails are a must! (We recommend the appertivo fizz.)
11:30am Winter Garden/Plant Street
For such a warm state, Florida sure loves its winter names! Once brunch wraps up, head to Winter Garden's Historic Downtown, listed on the National Registry of Historic Places and known for its many recreational amenities, history and ongoing events. Next, stop by Plant Street where local vendors are selling delicious food and drinks including gourmet marshmallows flamed in-store, loose custom blended loose leaf tea, world-famous lobster Mac N' Cheese, homemade lip balms and soaps, and so much more. Once you have indulged in your own personal foodie tour, end the Plant Street experience with a beer at the Crooked Can, one of the area's most popular breweries!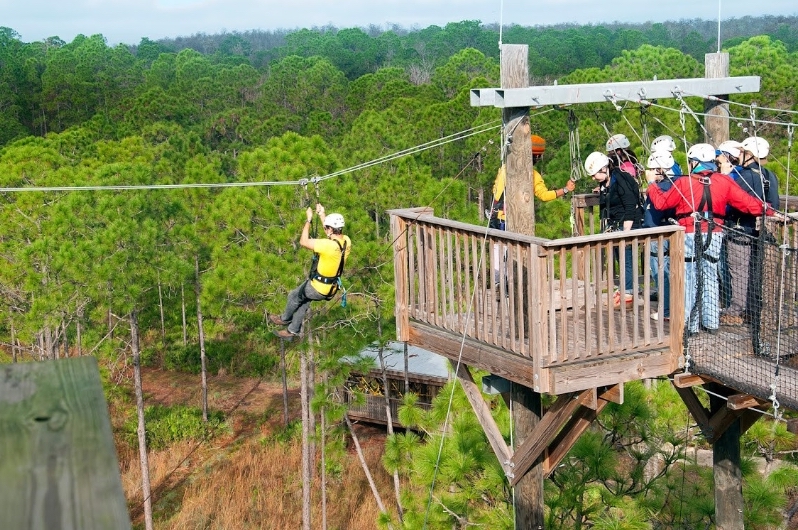 3:00pm Forever Florida
Forever Florida is an adventure that zips guests over untouched Florida terrain, experiencing and viewing Florida's nature like never before! Forever Florida truly is an adventure waiting to happen, with a roller coaster zipline, horseback riding and cattle herding – all spread out over a 4,700-acre conservation zone.
For the particularly adventurous, Imprint Events recommends the zipline-coaster – this is unique activity that you won't find anywhere else in the United States -dropping you from a 78-foot platform and letting gravity twist, zip, and dip you through the Florida tree tops…not for the faint hearted!
5:00pm The Rusty Spoon
Get your downtown Orlando incentive experience at the Rusty Spoon! The Rusty Spoon was voted the best farm to table restaurant in Orlando, and Chef Kathleen Blake is even known as the originator of the term "farm to table" before the concept took off in popularity. This welcoming and at-home eatery taps into a plethora of locally sourced ingredients, a theme we've tied into your full 48 hours in Orlando!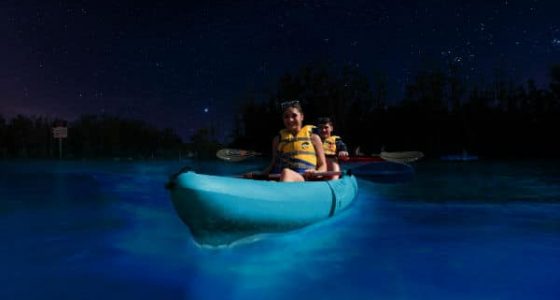 7:30pm Bioluminescent Kayaking
Top off your 48 hours with one of Imprint Events' favourite activities – bioluminescent kayaking! This activity boasts one of the best views that Florida has to offer, and it only comes to life at night. Under the warm and dark lagoons on the Space Coast of Florida, lies a natural phenomenon that will light the way for your whole experience. The glowing blue waters are alive with bioluminescent activity, where every swirl of your hand and stroke of your paddle will show you darting trails of fish and a torpedo-like aura of dolphins that illuminate the waters below you. This aquatic escape provides for one of the most pure and otherworldly experiences the natural wonders of Florida have to offer!
For more inspiration, check out our Online Destination Spotlights…
Our global supplier members are busy building their content and creating stunning profile pages.. Your feedback is important to us as we roll out new features, so please share, get on board and help us make this the definitive inspiration hub for #eventprofs
If you're not already registered, and you're an event planner/buyer, be sure to register your details and join the micebook community. We'll keep you updated with latest news and insights with our micebook Departure Lounge bulletin plus keep you informed on exclusive micebook events.