Event agency Penguins' names its top 10 destinations for 2019 that would be perfect for events and incentives…
1. Krakow
Having acted as the royal capital for 500 years, Krakow is the cultural heart of Poland. Spiralling gothic towers pierce the skyline of castles, winding alleyways and cobbled squares. The atmosphere in this city is truly magical, ensuring your guests will feel as though they have stepped in to a fairy tale. Dine in underground salt mines, discover the humbling history of Auschwitz or wander your way through the colourful street art of the Kazimierz district. Krakow is sure to challenge and surpass your expectations.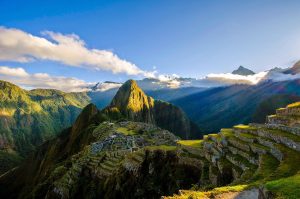 2. Peru
A common misconception many people have about Peru is that it is all about the Inca world heritage site of Machu Picchu. This couldn't be further from the truth. Peru is a stunning country that has so much more to offer: Kayak among the floating isles of Lake Titicaca or delve in to the Amazon rainforest before boarding the luxury Belmond Andean Explorer. The overnight sleeper train will wind its way along on the highest train routes in the world, introducing you to the astounding Andes. The locals across Peru are some of the friendliest people we have ever encountered; they delight in showing you their artisan crafts made out of Alpaca wool, while you dine on ceviche and Amazonian chocolate. Peru will leave a stamp on the heart of everyone that visits. Click below to read our blog on Peru.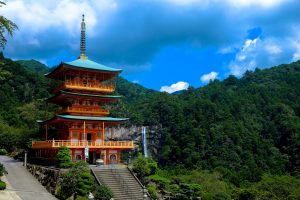 3. Japan
Japan has always been one of our strong favourites here at Penguins. The fantastic bullet train means that you can easily explore the two sides of Japan in a short space of time. Immerse yourselves in the modern buzz of Tokyo with Robot shows, karaoke, or driving through the streets in Arkiba Karts (Mario Kart style). Then whizz over to Kyoto in your private bullet train carriage to undertake samurai workshops, marvel at a Grand Sumo Tournament and host a traditional tea ceremony with geishas. Other areas of Japan are also up and coming, such as unexpected beach resorts in Okinawa that are sure to surprise your guests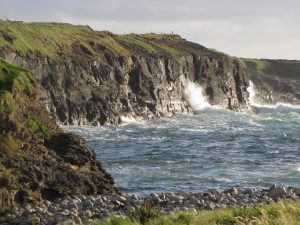 4. West Ireland
There is so much to discover in The Wild Atlantic Way Coastline of West Ireland, yet it remains relatively uncovered by incentive travel. With direct flights from the UK to Shannon or Kerry, it is a quick and easy journey. Shannon is also home to one of only three Crème de la Mer Spas in the world – nestled in the delightful Adare Manor. The West coast is also a big foodie destination; with oyster festivals in Galway, and fantastic food markets and cookery schools in Cork, you will be spoiled for choice. You can indulge your adventurous side by coasteering or orienteering the coastline; or visit Skellig Michael Island, a UNESCO World Heritage Site featuring 600 steps carved out by monks in the 6th century. You can spend an evening stargazing in Dark Sky Reserve before warming up with a traditional Irish coffee. West Ireland is sure to make you feel at home. Click below to read our blog on Galway, one of West Ireland's most beautiful cities.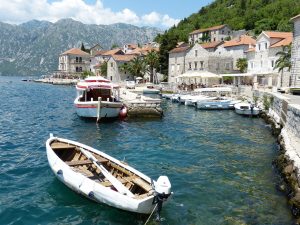 5. Montenegro
Steeped in history and located just two hours from Dubrovnik, we believe that Montenegro is only going to increase in popularity. This quaint country is so compact that you could be skiing in the morning and enjoying the beach in the afternoon! There is plenty to see and do in Montenegro, such as wandering the walled city of Kotor; it oozes charm with ample boutique restaurants and shops to explore. You can also visit stunning wineries and then take to the water for a speedboat ride stopping off at Lady of the Rock, an island encompassed in history. If beach clubs are more your style then we highly recommend Platinum Club – this super classy club is located on Porto Montenegro, making it a very unique location for a club. Montenegro is already popular with the international elite, but we think you will be hearing much more about it as more people discover this charming destination.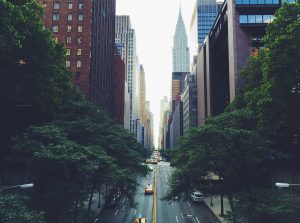 6. New York/Bermuda
New York is often on the top of many people's weekend long bucket lists. From the crowds of Times Square, to the shopping on Fifth Avenue and cobbled alleyways in Greenwich Village – there are many different sides to New York to explore. We highly recommend a tour of little Italy, sampling the delicacies on your way round. For an evening meal, a diner cruise from Chelsea Pier allows guests to soak up the sites including the iconic Statue of Liberty. No trip to New York would be complete without some drinks atop a roof terrace – our favourites include Moxy and The Skylark. Why not twin your stay with a hop over to Bermuda, the string of islands is just a two-hour flight from New York. The turquoise waters are home to some of the world's finest reefs to snorkel over. You will enjoy meandering through museums and art galleries or even venturing in to the famous Crystal Cave. Or simply bask in the sun on the pink sand beaches with a cocktail in hand – what could be better way to motivate your employees?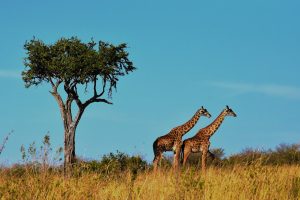 7. Tanzania
Tanzania is the home of safaris. Visit the Serengeti National Park and come face to face with the 'Big Five' as well as hundreds of other species of animal. Tanzania has the Zanzibar Archipelago that is home to more than 50 islands. Amongst these islands you can find untouched coral reefs and spectacular marine life such as sea turtles, whale sharks and bottlenose dolphins to name a few. Relax on the white sands beaches and take in the natural beauty of Tanzania – if you're feeling adventurous then maybe go diving or take a boat tour out. Tanzania has an amazing culture. You can meet red- cloaked Maasai Warriors or the semi-nomadic Barabaig people who reside near Mt Hanang; Tanzanian people are renowned for their warm and polite demeanor. Perhaps, if you want a challenge, you can trek up Mt Kilimanjaro. We aren't suggesting that you try and make it to the summit, however there are some shorter and safer routes that enable you to see the beauty of Tanzania from above.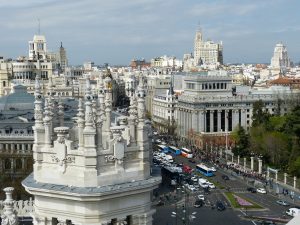 8. Madrid
Madrid is a city lost in the past. The city has retained its traditional roots and culture, allowing all who visit, a glimpse into Spanish culture. Therefore, when seeking out food and drink you will come across many traditional Spanish delicacies such as cocido and croquetas – make sure you try the ham, Madrid locals are famous for their fantastic ham. The wine culture in Madrid is fascinating. A wine tasting will often end with flamenco dancing and good memories; Madrid people are very generous with their wine, a glass normally costing only €2! Take a trip to Retiro park. Enter through Puerta de Alcalá, hire a boat in the sunshine and enjoy the Palacio de Cristal while you explore. You can party until dawn in Madrid. Whether you prefer a quiet bar or a lively club, Madrid has the nightlife to suit anyone. Madrid has a rich history that is evident as you walk through the city, with monuments such as Plaza Mayor, the Egyptian Temple of Debod and the Plaza de Cibeles – you will leave Madrid with a mind full of knowledge and a belly full of tapas.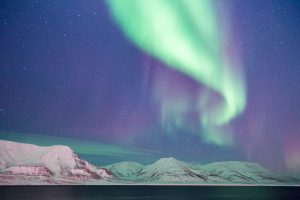 9. Svalbard
If you are in search of an incentive destination that will provide its attendees with an adventure on par with a great expedition, then Svalbard is definitely one to consider. This Artic playground offers an experience that is totally unforgettable, the unique culture cannot be experienced anywhere else in the world and with almost an equal number of polar bears to people it is certainly one that will keep you on the edge of your seat. However, if like us you are not afraid of stepping outside of your comfort zone and enjoy exhilarating moments then this is a destination that is not to be missed. Now is the time to make the most of this hidden gem.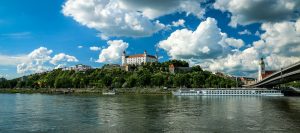 10. Bratislava
Bratislava, the capital of Slovakia, boasts both medieval influences and modernism. Although the city is now famous for its nightlife, during the day you are privy to gothic architecture and medieval squares as well as beautiful nature. Look to the sky and you are met with Bratislava Castle, an amazing renaissance style building that wouldn't look out of place in a fairy tale. However, if you wander the streets, make sure you visit the main square – a combination of boutique cafes and history. At the heart of the square is Roland's fountain, once used as a water supply for the town, now a focal point for both locals and tourists alike. Running alongside the city is the River Danube, carry up North and you will find the Malé Karpaty, their lowlands flaunting vast vineyards producing the most delicious wine. Bratislava never fails to surprise all that visit.
For more inspiration, check out micebook's online Destination Spotlight Guides
Our global supplier members are busy building their content and creating stunning profile pages, so please bear with us while in our soft launch (beta) phase. Your feedback is important to us as we roll out new features, so please share, get on board and help us make this the definitive inspiration hub for #eventprofs
If you're not already registered, and you're an event planner/buyer, be sure to register your details and join the micebook community. We'll keep you updated with latest news and insights with our micebook Departure Lounge bulletin plus keep you informed on exclusive micebook events.