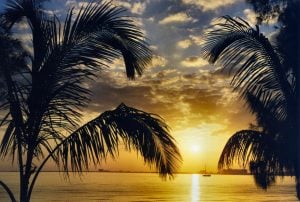 What do you think of when you picture Miami? Hot sun, golden beaches, palm trees, Art Deco architecture? UK agency In2Events set off for the USA to uncover the culture and history of this cosmopolitan city, and found an ideal destination for events and incentives.
The Miami FAM trip was hosted by MM & Company, Avenue Sales and Marketing and British Airways.
Travelling in Style
After a very early taxi ride to Gatwick, the group met at the British Airways check in to the very welcome surprise that we would be travelling club world for our trip to Miami. We spent the next couple of hours enjoying the business class lounge and getting to know one another before our 8 ½ hour flight to Miami.
American Dream
Upon arrival we were greeted by the lovely Clementine from the DMC who ushered us to our awaiting party bus transfer for the 45-minute journey into Miami from the airport. The beautiful Eden Roc Nobu Hotel was our home for the next couple of days.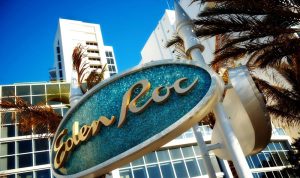 The hotel is full of history, designed by the same architect that designed Saks Fifth Avenue and Macy's in New York, and is inextricably linked with Miami's glamorous heyday, with famous guests such as Elizabeth Taylor, Sammy Davis Jr and Lucille Ball visiting to enjoy shows from Nat King Cole and Frank Sinatra.
The hotel has undergone a comprehensive renovation and all the bedrooms have sea view balconies. We were given a show round of the extensive meeting space with space for up to 1,000 delegates and plenty of options to make use of the lovely gardens. We were then treated to a private drinks reception by the beach. Following beach games and cocktails, we had a sumptuous dinner in Nobu, where we had the added excitement of an NBA Basketball Player eating in the restaurant at the same time.
Exploring Miami's Cultural Heart by Land and Sea
The following morning, we enjoyed breakfast on the terrace before being whisked off to explore the city by jet ski. We all paired up and set off to see all the sites by the water, a great way to explore and get up close to all the spectacular homes that are peppered along the coast line. We stopped at Flagler Monument Island where you can have lunches or drinks breaks for groups, a great spot to stop and enjoy the iguanas.
After heading back to the port, we were then taken to Little Havana for a walking culinary tour to learn about the history of Miami and experience the melting pot of people that make up the City. Our tour guide Charles was full of information and showed us a cultural heart to the city that we had not expected to see.
Finding our Artistic Side
As part of our afternoon exploring the different aspects of the city, we were taken to Wynwood, a formally dilapidated suburb which is now thriving and bursting at the seams with street art, thanks to an arts fund put in place by Tony Goldman. We were shown around the project by a local artist who then took us to R House Restaurant, a pioneering space in Wynwood to enjoy food, music and art all under one roof – we even got the opportunity to try our hands at graffiti. After our best efforts, we enjoyed a delicious lunch whilst the artwork was tidied up by the people who actually knew what they were doing!
Miami by Night
We headed back to the hotel for a bit of rest and were out again in the evening, first stop was to the beautiful Forge Restaurant, where we explored the huge wine vault and enjoyed champagne and canapes surrounded by vintage Tiffany stained glass windows. We then moved on to the opposite end of the style spectrum to the rooftop restaurant Juvia, which as a roof top spot full of beautiful people, was exactly what we expected Miami to be like. We ate a delightful dinner and drank plenty of wine before heading out to Mango's and Story nightclub to party the night away.
And Relax…
Our last morning gave us free time to enjoy the hotels pools and the beach before an informal lunch in the hotel's beach side restaurant Malibu Farm. It was then time to pack our bags and return back to the airport.
Homeward Bound
Our flight back was on one the newly refurbished British Airways planes which demonstrated the huge investment in their fleet which is being rolled out across the board and felt like a very luxurious way to end a brilliant, whirlwind trip to Miami with a great group.
The DMC and the hotel were wonderful, having thought of all the little details that you'd hope a group would enjoy. The programme was very varied and gave us an insight into all sides of Miami, especially into the cultural and arts aspect which we were not expecting to find so much of. With a flight time similar to Dubai and offering great year-round weather, it really does offer something for all groups.
For more inspiration, check out micebook's online Destination Spotlight Guides…
Our global supplier members are busy building their content and creating stunning profile pages, so please bear with us while in our soft launch (beta) phase. Your feedback is important to us as we roll out new features, so please share, get on board and help us make this the definitive inspiration hub for #eventprofs
If you're not already registered, and you're an event planner/buyer, be sure to register your details and join the micebook community. We'll keep you updated with latest news and insights with our micebook Departure Lounge bulletin plus keep you informed on exclusive micebook events.