Get your hot dogs in and settle down to sofa surf your way to the Super Bowl this Sunday night, when the Los Angeles Rams take on the New England Patriots in a bid to win the coveted National Football League title.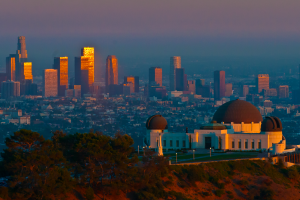 We'll be supporting the Rams of course, whose home turf recently celebrated a milestone themselves – with 50 million visitors in 2018, breaking the destination's tourism target two years ahead of schedule.
And to underline the destination's sporting creds, LA Tourism revealed the achievement using immersive tech, projecting a life-size interactive hologram of sports icon and Lakers superstar Kobe Bryant, who delivered the news and declared LA the sports capital of the world.
Not to be outdone by the destination's sports appeal, the accommodation sector has continued its rapid growth and new openings across 2019 will get luxury seekers, trend hunters and city slickers flocking to rediscover the City of Angels.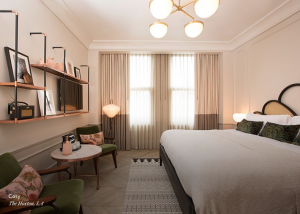 This Spring, The Hoxton brings its super slick style to downtown LA with 174 rooms, named Snug, Cosy, Roomy and, umm, Biggy.
Meantime, the Staples Center will get a luxurious new neighbour later in the year when the much-awaited Park Hyatt opens its doors and the opulence continues towards the end of the year when Fairmont opens its 400-room property at Century Plaza.
For more inspiration, check out micebook's online Destination Spotlight Guides…
Our global supplier members are busy building their content and creating stunning profile pages, so please bear with us while in our soft launch (beta) phase. Your feedback is important to us as we roll out new features, so please share, get on board and help us make this the definitive inspiration hub for #eventprofs
If you're not already registered, and you're an event planner/buyer, be sure to register your details and join the micebook community. We'll keep you updated with latest news and insights with our micebook Departure Lounge bulletin plus keep you informed on exclusive micebook events.