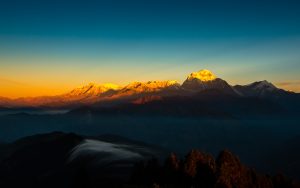 The Nepalese government has a set an ambitious goal of two million tourists by 2020, so Mister micebook needs to escape the masses and get his trip in, pronto.
From rafting to paragliding, canyoning to zip-lining, Nepal's staggeringly beautiful backdrop makes it the ultimate haven for adventure seekers, and the destination's tourism chiefs have harnessed that USP in their latest campaign.
The Visit Nepal 2020 – Lifetime Experience campaign by the Tourism Board of Nepal underlines the ambition to attract two million tourists next year while highlighting the vast array of activities that this beguiling country offers.
Adventure specialists can arrange guided treks from Everest Base Camp, offering high altitude views, a glimpse of Sherpa life, the opportunity to gawp at the towering Himalayas and the ultimate in bragging rights for having braved the 16-day trek.
A raft of new properties are set to open to cater for the rising number of tourists visiting the destination and the Indian Hotels Company, which already has one property in Chitwan National Park, has announced the opening of the Vivanta hotel in Kathmandu next year. The hotel will bring another 111 rooms and suites to the beautiful city, with all day dining and spa and banqueting facilities also on offer.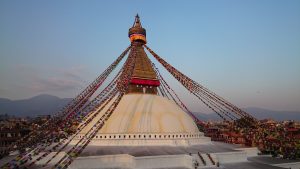 Meanwhile, well-known brands with properties in Kathmandu include Radisson, which offers 260 rooms and suites, a rooftop pool and the expansive Nepa-Dhuku ballroom that can host up to 800 guests, and Hyatt Regency, with 280 rooms and suites set in 37 acres of landscaped grounds, a short walk from the UNESCO World Heritage Site of Boudhanath Stupa.
The tried and tested Dwarika Hotel for events is still managed by the Shrestha family and now makes up one of the largest private woodwork collections in the world.
Check out micebook's online Destination Spotlight Guides for more inspiration…or these micebook partners:
Our global supplier members are busy building their content and creating stunning profile pages, so please bear with us while in our soft launch (beta) phase. Your feedback is important to us as we roll out new features, so please share, get on board and help us make this the definitive inspiration hub for #eventprofs
If you're not already registered, and you're an event planner/buyer, be sure to register your details and join the micebook community. We'll keep you updated with latest news and insights with our micebook Departure Lounge bulletin plus keep you informed on exclusive micebook events.