A2O Events managing director Lisa Suter was blown away by Florence on a recent FAM trip to the Italian city with Four Seasons Hotels & Resorts in partnership with Mutika DMC & Events and British Airways…
"There are some cities that you go to that you just fall in love with, and I definitely fell in love with Florence. It was my first visit and I thought it was the most phenomenal city – the architecture is just exquisite.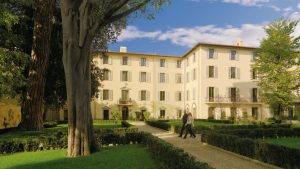 The Four Seasons property itself is stunning – it's set in an old convent and has gorgeous gardens with lots of sculptures, while the service levels as you can imagine are incredible.
Despite being really close to the city's top sights, the hotel has a peaceful and tranquil feel to it because of the gardens.
For me, the highlight of the trip was dinner at Palazzo Gondi. We had a drinks reception on the top floor and the views across Florence were amazing. This was followed by dinner, which was catered by Four Seasons, and the whole experience was really memorable – the Count even came out to introduce himself.
We visited a couple of other Palazzos – Palazzo Borghese and Palazzo Corsini – both of which would also make stunning venues for hosting gala dinners. One of the best things about Florence is the architecture, which is free to walk around and is enough to fill quite a large portion of an programme alone.
Our itinerary included a visit to MaMa cooking school where we took part in the Wine Challenge Aperitif, which was very clever. The master sommelier, Filippo Bartolotta (who is also owner and founder), had a way of explaining things that really drew you into the experience and we came away feeling we had really learnt something.
He served as a personal sommelier to Barack Obama during his visit to Florence and has also spent some time in the UK, so apart from his amazing knowledge, his use of English slang was also a hit with us Brits. It's a really great place and offers other team-building activities and private events including cookery experiences.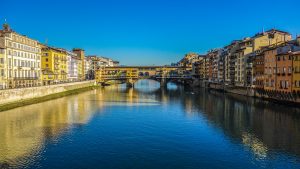 There are some great unique things you can do with groups in Florence and it felt like Mutika were showing us some really different and special experiences that can help take your programme to the next level. For example, they took us into a jewellery shop on the Ponte Vecchio where we were shown a piece of jewellery, and then taken to the workshop to see how that particular piece of jewellery came to life, which was fascinating.
I really rate them as a DMC – we have sent several proposals through to Mutika and each time the responses we got back were really interesting, unique and relevant."
Check out micebook's online Destination Spotlight Guides for more inspiration on Florence and Italy…
Our global supplier members are busy building their content and creating stunning profile pages, so please bear with us while in our soft launch (beta) phase. Your feedback is important to us as we roll out new features, so please share, get on board and help us make this the definitive inspiration hub for #eventprofs
If you're not already registered, and you're an event planner/buyer, be sure to register your details and join the micebook community. We'll keep you updated with latest news and insights with our micebook Departure Lounge bulletin plus keep you informed on exclusive micebook events.