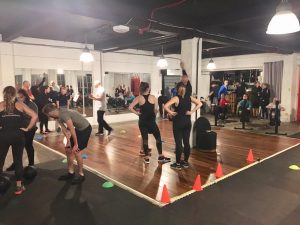 Event profs battled it out to be crowned the greatest athletes in the industry at the first-ever Calisthetics Games: The MICE Edition, hosted by micebook at Factory 45 in London last week.
Point3 Wellbeing's Siôn Stansfield won the greatest male athlete title, while Kivent's Loretta Matzke was named the greatest female athlete.
Marriott Luxury Brands' Michael Wiseman and Barbara Dunay both picked up Best Sportsmanship awards, while the Mental Attitude and Most Hussle awards went to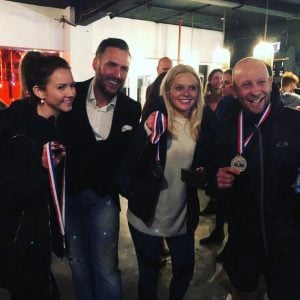 emc3's Imogen Darch and Bold's Caleb Parker respectively. And finally, the Best Team Award was given to the cutely-named The Dog Lovers, featuring Tourism Vancouver's Lois Wallis, and EY's Rosie Gamble and Sarika Kinash.
Participants took part in a series of six tough tests aimed at measuring their athletic and functional performance, with points awarded based on how well they placed in each event, and those with the most points declared the champions.
The event also featured campfire sessions designed to address many of the issues faced by busy professionals, from how to nourish your body during a non-stop day onsite, to hitting the ground running after a long-haul flight.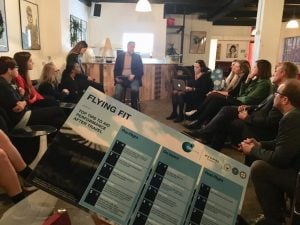 Speakers included Manchester City's Adam Collins, Papillon Luck of 15th Degree, a health entrepreneur and expert in wellness for business travellers, Mojo Wellbeing's Patrick Moore Jones, a personal trainer, and catering specialist Boulevard Events' Mark Maher.Allan Scott
The Calisthetics Games were created by coach, speaker and author Jason Allan Scott. Etihad and Abu Dhabi Convention Bureau also partnered with micebook for the event, which was hailed a huge success.
"When I spoke to Jason about his vision to define athleticism within the MICE industry I was inspired as it was something tangible that busy eventprofs could take away – a benchmark score to compete against themselves. Combining this with relevant content around travel, nutrition, posture and wellness rounded the experience and we hope delivered some great takeaways for the attendees," said micebook founder Chetan Shah.
Allan Scott added: "I believe that you can learn more about a person in a hour of play then a year of conversation. I believe competition (done right) brings out the best in people. That camaraderie born from shared, memorable athletic experiences endures. I was proud to work with micebook to create a taster of what we are doing in 2019 with Calisthetics and loved that the event community got so involved not just with the Games itself but with the content provided by great speakers on the night!"