Madame micebook fancies an Arabian adventure with culture and class…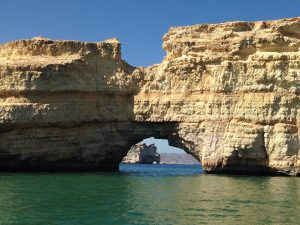 The Sultanate of Oman set on the southernmost coast of the Arabian Peninsula remains an intriguingly under the radar destination but a raft of new developments will shine the spotlight on this striking destination. All the more reason for Madame micebook to get out quickly and keep up her bragging rights.
Visit during turtle hatching season for a magical and humbling experience as teeny tiny baby turtles hatch out of their eggs and roll, slide, stumble their way to water. In Muscat, the Shangri-La Bar Al Jissah resort has more than 50 turtle nests alone.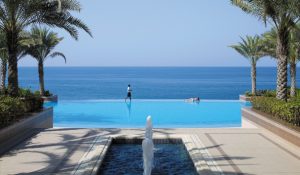 The resort boasts not just one, nor two but three luxury properties, but Madame doesn't want to be bothered with a lazy river though, nor the sound of hordes of pesky under-12s, so only a suite at the exclusive Al Husn – the opulent boutique option – will do. In fact, she may struggle to leave the hotel's Hareer Spa by L'OCCITANE which fuses classic French therapies with natural local ingredients from Oman.
But a peek at the new Muscat Bay resort by Jumeirah is a must. Marking the luxury group's debut in Oman, the new Muscat Bay will feature both a resort hotel and a sleek boutique retreat when it opens this winter.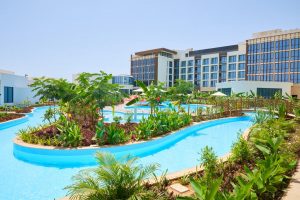 Meanwhile, in Salalah, the country's second largest city which is widely known as Arabia's perfume capital, the Millennium Resort Salalah has opened featuring 285 rooms, suites, serviced apartments, chalets and villas.
The hotel features a ballroom with capacity for 1,000 guests plus a spa complex for those wishing to stay cool and collected.
Check out micebook's online Destination Spotlight Guides
Our global supplier members are busy building their content and creating stunning profile pages, so please bear with us while in our soft launch (beta) phase. Your feedback is important to us as we roll out new features, so please share, get on board and help us make this the definitive inspiration hub for #eventprofs
If you're not already registered, and you're an event planner/buyer, be sure to register your details and join the micebook community. We'll keep you updated with latest news and insights with our micebook Departure Lounge bulletin plus keep you informed on exclusive micebook events.