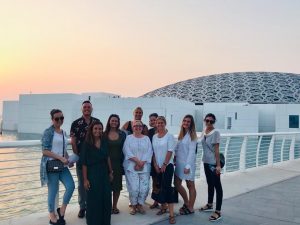 Sleek Events recently received an exciting invite from Gulf Dunes, Pearl, Accor Hotels and Etihad Airways – a four-day, action-packed trip to Abu Dhabi! This Middle Eastern gem, often dubbed the 'new Dubai', is a beautiful, glamorous location perfect for holiday-makers or business travellers alike, and project manager Erin Corrigan couldn't wait to see what all the fuss was about. Here's her round-up of some of the best bits of the trip…
Where to stay:
Abu Dhabi is one of the world's wealthiest cities, so it's no surprise to find it's also home to some of the world's most luxurious hotels.
After a champagne breakfast on board my Etihad Airways flight, I arrived for my stay at Sofitel Abu Dhabi Corniche, which is a 30-minute drive from the airport. This five-star hotel has 280 luxurious rooms, six exquisite restaurants, an outdoor heated swimming pool, a relaxing spa and 10 spacious meeting rooms, meaning this venue is perfect for business just as much as pleasure.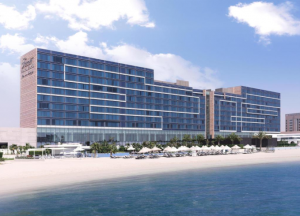 For the next two nights, I stayed in the equally decadent beachfront Fairmont Bab al Bahr, where the 369 rooms look over the beach with stunning views of the Grand Mosque. I spent my first evening here being treated to dinner in not one but three of the hotel's 10 restaurants! A favourite touch was a note left on my bed each night with the next day's weather forecast, and my luxury suite meant I woke up feeling refreshed and ready for the day ahead.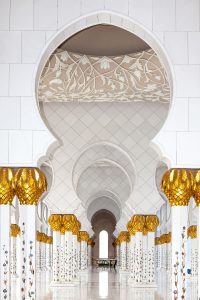 Top things to see:
A highlight of the trip was a visit to the stunning Grand Mosque. This spectacular mosque is a prominent landmark in the UAE, where you could spend hours soaking up the architecture and atmosphere. A definite must see! FUN FACT: the mosque is home to the world's largest carpet weighing 35 tons! Our top tip is to go before 10am to beat the crowds. The kind team at Gulf Dunes even gave me and the other guests a personalised abaya (traditional Muslim dress for women) and headscarf.
Another must see is the recently opened Louvre Museum, a great activity for everyone from holiday-goers to incentive groups interested in art and culture. If art isn't your thing, it's also a simply beautiful setting, where you can grab some lunch or sit outdoors to read a book.
Top activities to do:
If you want to have some downtime and just kick back, the beautiful Saadiyat Beach Club is perfect for you. I enjoyed a delicious lunch and relaxed by the pool here – this research stuff can be hard work!
An hour or so outside Abu Dhabi, you will find the Arabian Nights Village – an enchanting experience where you can enjoy a sumptuous buffet-style dinner watching the sun set over the sand dunes, whilst being entertained with exotic belly dancers and traditional music. A true Middle Eastern experience!
More magical experiences Abu Dhabi has to offer include a kayaking tour through the Mangroves and dragon-boat racing, if you are looking for a fun team-building activity. Make sure you go early in the morning to avoid the midday sun.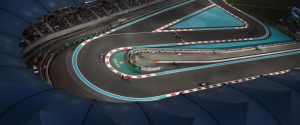 Another incredible experience is a visit to the Yas Marina Circuit – perfect for F1 fans!
My trip was hosted by Gulf Dunes, Pearl, Accor Hotels & Etihad – who even upgraded me to business class on the flight home – so a huge thank you is due to their teams for being such welcoming hosts. Abu Dhabi – we will be back!