Save the date – the 14th November that is – for our first ever Calisthetics Games for the MICE Industry. Cali-what I hear you say? Calisthetics Games – an event dedicated to health and wellness, created by Jason Allan Scott, is made up of six tests for measuring athletic performance.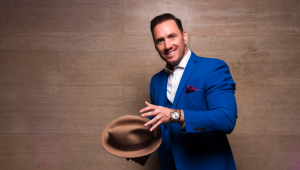 "This initiative tackles an important issue by encouraging event profs to support visitors and staff in making healthier choices. Venues and event organisers are waking up to the role they can play as pillars, affecting the lives of the millions of people they look after every day; the Calisthetics Games has the objective to build on that through mobility, movement, mindfulness and athletic pursuits," says Scott.
Sarah Mayo and Siôn Stansfield, two of the three co-founders of Point3 Wellbeing, will also be leading STRETCH&CHILL sessions after the tests, for the perfect cool down. Each 15-minute session will start with stretching before moving on to a relaxing mindfulness experience. Both founders are ex-eventprofs and launched Point3 with the mission to "help people stress less and smile more."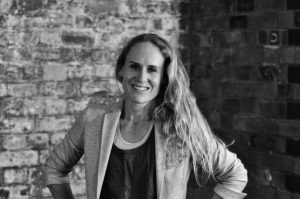 "We're excited to support the Calisthetics Games in November and encourage as many people as possible to enter. Yes, there is the competitive element of the games, but it's more about the taking part, and being inspired by others. We're all different but we can all benefit from both a mental and physical perspective by being more active," says Mayo. "We're entering, and we're supporting through our STRETCH+CHILL mind and body workout, which involves static stretching followed by a relaxing mindfulness experience."
If that doesn't help you grin, then also confirmed to speak at the event is the joyfully-named Papillon Luck of 15th Degree, a health entrepreneur and expert in wellness for business travellers.
The day will end with the crowning of the greatest female and male athletes in the MICE industry. So don't say – I'll stay at home hugging my prosecco – do say, count me in and see you at the podium.
Sign up here: https://micebook.com/calisthetics-games/
Check out micebook's online Destination Spotlight Guides
Our global supplier members are busy building their content and creating stunning profile pages, so please bear with us while in our soft launch (beta) phase. Your feedback is important to us as we roll out new features, so please share, get on board and help us make this the definitive inspiration hub for #eventprofs
If you're not already registered, and you're an event planner/buyer, be sure to register your details and join the micebook community. We'll keep you updated with latest news and insights with our micebook Departure Lounge bulletin plus keep you informed on exclusive micebook events.