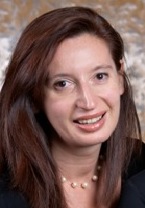 Martina Aberle, Director at CL Venues, on why Berlin provides the ideal backdrop for meetings and incentives…
"There are few cities in Europe which have seen as many changes in the last 100 years than Berlin has. This has made it one of the most fascinating places to visit today – for business or pleasure!
The German capital which was once divided by the Berlin Wall has changed into a unique and exciting destination, now favoured by many of our clients. The combination of the traditional old and new edgy style means there are options for all kinds of events.
Our top five reasons why we think Berlin would be a great MICE destination to consider are:
• Easy access
Being so centrally located and easy to reach. There are great flight and rail connections from all over Europe as well as overseas. Once your delegates have landed at Berlin Tegel the transfer time should not be more than half an hour as the airport is so close to the city centre.
We are also looking forward to the opening of the new airport in the near future – access will even be better!
• Great venues
Berlin offers a fantastic selection of event locations. You will find all the major hotel brands such as Hilton, Marriott and Kempinski to name a few – but there are also a lot of funky independent boutique hotels to consider. Old palaces, converted warehouses and funky roof top bars will provide you with some wonderful off site evening options. Berlin is also famous for its pulsing nightlife so your delegates will stay entertained!
• Competitive rates
Compared to some other European cities, many of the luxury five star hotels still offer excellent rates. If you are looking for good value for money as well as great service then this would be the place!
• German efficiency
No it is not a myth – it definitely does exist!
Bring your event to Berlin and your delegates will experience great service, very friendly staff and you will receive quick replies to your requests.
• Team building and off site activities
Berlin and Germany offer a variety of very good DMCs that will help you run your event smoothly. Our clients previously have enjoyed activities including a city tour 'trabbi style' using the old German cars, a beautiful river cruise on the Spree and an exclusive use dinner experience on top of the Reichstag building where the most amazing city views can be enjoyed.
There is never a dull moment in Berlin so we definitely recommend to go and experience this vibrant cosmopolitan city in the heart of Europe."
For more Berlin inspiration, visit micebook's Destination Guide
Our global supplier members are busy building their content and creating stunning profile pages, so please bear with us while in our soft launch (beta) phase. Your feedback is important to us as we roll out new features, so please share, get on board and help us make this the definitive inspiration hub for #eventprofs
If you're not already registered, and you're an event planner/buyer, be sure to register your details and join the micebook community. We'll keep you updated with latest news and insights with our micebook Departure Lounge bulletin plus keep you informed on exclusive micebook events.