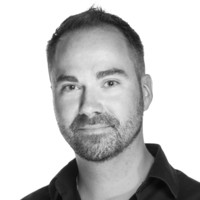 Top Banana Account Director – Incentives, Endellion King, shares his highlights from a recent site visit, which included a helicopter flight over Victoria Falls and river safari in Chobe National Park.
"I recently visited Zambia and Botswana on a site inspection as we're delivering an incentive for a telecoms client there next March. They were keen on South Africa and a safari experience but had been there fairly recently, so we pitched Zambia and Victoria Falls for something a bit different.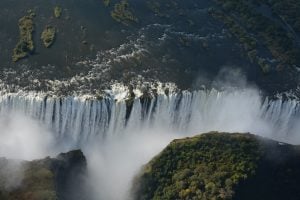 I'd not been to Zambia before, and it's hard not to be impressed by Victoria Falls as it's so beautiful and one for the bucket list. We did a helicopter flip over the top of the falls, which I'd really recommend as you get a much better sense of its size and scale from above.
We looked at the Royal Livingstone Hotel and the David Livingstone Hotel, and while both offer five-star luxury, the David Livingstone feels a little more relaxed and a better fit for our group.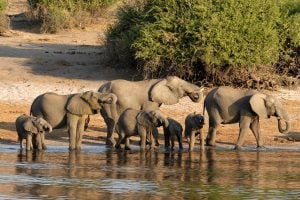 When you cross the border into Botswana, it has a really different feel. Having done South Africa before, which is developed and quite touristy, it feels quite rustic and rural in comparison, more local.
We stayed at the Chobe Marina Lodge and did a morning game drive in 4×4 jeeps and an afternoon river safari. It's a really nice combination to do a game drive and river safari as you get to see different animals – we saw loads of elephants and giraffes by the water.
We also tried out canoeing on the Zambezi – which was an adventure in itself and will be part of next year's programme.
I'd recommend the Zambia-Botswana combination for a group size of around 50, and demographic-wise – it pretty much works for everyone. You could also easily add in a day on the Zimbabwe-side of Victoria falls if you have the time, which gives groups the opportunity to visit three countries in one trip."
Check out micebook's online Destination Spotlight Guides
Our global supplier members are busy building their content and creating stunning profile pages, so please bear with us while in our soft launch (beta) phase. Your feedback is important to us as we roll out new features, so please share, get on board and help us make this the definitive inspiration hub for #eventprofs
If you're not already registered, and you're an event planner/buyer, be sure to register your details and join the micebook community. We'll keep you updated with latest news and insights with our micebook Departure Lounge bulletin plus keep you informed on exclusive micebook events.