micebook catches up with Greenroute Africa director of incentive and travel Kerry Roos on the magic of seeing one of nature's most exciting spectacles for an incentive in Kenya – experience the great wildebeest migration in The Masai Mara…
"With wildebeest and zebras migrating in their millions, and the great predators of Africa following in their wake, Kenya's vast savannahs are peppered with immense herds of spectacular wildlife – and I would honestly say – there is no better time to go than now, as August is one of the most consistent months to view the famed migration river crossings!
What I love most about an incentive trip to Kenya is not only the chance to witness this amazing spectacle first-hand, but also the opportunity to embrace and truly enjoy the spirit of Africa at some of the world's most exclusive and luxurious lodges such as Angama Mara.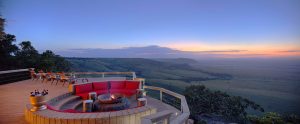 This property has an almost dreamlike effect on me making me feel like I'm somewhere 'between heaven and earth' and is one of my favourite places to stay when visiting Kenya.
Besides this, I think Kenya is perfect for all types of travellers – as one can opt to go trekking the glacial ridges of Mount Kenya, hot air ballooning over the Masai Mara, snorkelling at the Marine National Park in Malindi on the Indian Ocean coast, or simply enjoy a glass of wine while staring out onto some of the most beautiful landscapes the world has to offer.
Nairobi also has an interesting urban appeal with its crazy traffic, cafes, museums and nightlife."