With a brand spanking new cutting-edge convention centre opening its doors earlier this year, improved access and high-end hotels, Costa Rica is now firmly on the global MICE map. Whether you are visiting for meeting or incentive, we round up some of the best activities for groups, from high-adrenalin thrills to local community projects with a positive lasting legacy…
Fly through the treetops
You simply can't visit Costa Rica without taking a canopy tour through the resplendent rainforests. Get your delegates' adrenalin pumping as they soar through the treetops in the zip-lining tours of Guanacaste. Rich in natural beauty and wildlife, this northwest province of Costa Rica is home to a number of national parks and nature reserves that offer safe, qualified places to go zip-lining. Alternatively, check out the canopy zip line at Arenal Volcano for stunning volcano views.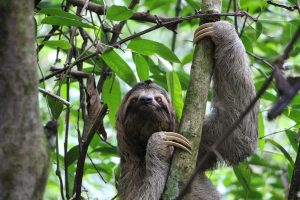 Wildlife spotting
Despite its small size, Costa Rica is home to about 5% of the global biodiversity – roughly a quarter of its area is made up of protected jungle, teeming with wildlife including sloths, spider monkeys and quetzal birds. Although it's one of the country's more remote regions, the Osa Peninsula, declared 'one of the most biologically intense places on earth' by the National Geographic Magazine, is well worth a visit. The southernmost peninsula in Costa Rica is a secluded nature wonderland and home to the Corcovado National Park, the best place to spot many of the country's rare and endangered animal and bird species including the puma, jaguar, Harpy Eagle and Scarlet Macaw.
Bike-building for village kids
With the focus on sustainability growing among #eventprofs, incorporating a CSR activity into event programmes is a great way of giving back to the host destination and leaving a positive impact. Costa Rica DMC recommends a team-building activity that sees delegates come together to build bikes for local children in need. In Costa Rica, some of the remote village kids travel over one hour to get to school, so bicycles can really help make life easier for those who struggle to make the journey daily. Giving the bikes to the children and seeing their happy faces is all part of the rewarding experience.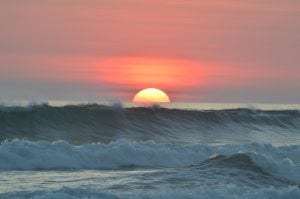 Soak up the surf
With coastlines on both the Caribbean and Pacific, Costa Rica boasts miles stunning beaches and an array of group activities from snorkelling and beach yoga to horse riding and surfing lessons. DMC Condor Verde recommends heading to Tortuguero National Park to witness one of the most amazing spectacles of nature, the Green Turtle nesting along the beaches from July to October. Or head to Puerto Viejo de Talamanca in the Limón province, a coastal town with gorgeous beaches, crystal blue water and amazing surfing opportunities – many international surfers come here from all over the world to ride the famed Salsa Brava waves.
Coffee & chocolate tours
As well as its jungles, beaches and volcanoes, Costa Rica is increasingly famed for its coffee. Groups can visit one of the many plantations – some of which have been turned into boutique hotels – to learn how coffee is grown and produced and taste the different types. Costa Rica DMC can also organise chocolate tours, where visitors learn about the history of the world's favourite sweet, participate in the chocolate making process and have the opportunity to taste cacao fruit and observe how the small cocoa beans are converted into a rich tasting chocolate drink. At the end of the tour you can enjoy the taste of the chocolate you have made in a variety of forms: liquid chocolate, plain chocolate, spiced chocolate, and, of course, coffee with chocolate.
Check out micebook's online Destination Spotlight Guides
Our global supplier members are busy building their content and creating stunning profile pages, so please bear with us while in our soft launch (beta) phase. Your feedback is important to us as we roll out new features, so please share, get on board and help us make this the definitive inspiration hub for #eventprofs
If you're not already registered, and you're an event planner/buyer, be sure to register your details and join the micebook community. We'll keep you updated with latest news and insights with our micebook Departure Lounge bulletin plus keep you informed on exclusive micebook events.