Madame micebook wants her gelato with a side serving of culture
Ah the dolce vita! If this sunny summer has reminded us collectively of something, then surely it is the search for the good times, for wanton afternoons spent lazing in a park or pub garden. Just two consecutive days of grey skies then is enough to have us boarding the nearest plane in search of a contemporary chill, and where better than Florence?
For a truly authentic Renaissance, head to the Oltrarno district and find the gorgeous Ottantotto Firenze, a historic building that was once the workshop of a talented baker. Newly restored as a boutique property, this four-storey building offers seven distinct rooms, each with their own playful character.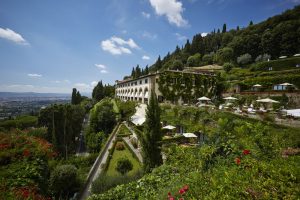 For more of a classic take on luxury, check out Belmond's Villa San Michele, a 15th century former monastery with perfectly manicured gardens, a façade attributed to Michelangelo and a view over Florence to sigh for!
Art galleries and museums abound in this destination, so to prevent culture overload, make time to browse the Mercato.
Local DMC Studio Iter can arrange a trip to the Chianti regions while Pacific World Italy can seek out hidden gems for enviable dinner settings.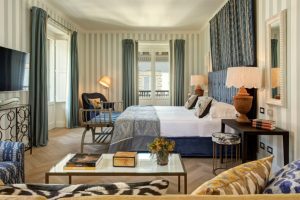 And if Madame micebook wants to spend all her hard-earned cash in one weekend, the new Presidential Suite at Rocco Forte's Hotel Savoy is high on the bucket list.
Check out micebook's online Destination Spotlight Guides
Our global supplier members are busy building their content and creating stunning profile pages, so please bear with us while in our soft launch (beta) phase. Your feedback is important to us as we roll out new features, so please share, get on board and help us make this the definitive inspiration hub for #eventprofs
If you're not already registered, and you're an event planner/buyer, be sure to register your details and join the micebook community. We'll keep you updated with latest news and insights with our micebook Departure Lounge bulletin plus keep you informed on exclusive micebook events.