micebook CEO and founder Chetan Shah gives his take on one of London's exciting new venues
"I was recently invited to visit the new event space opening up at Battersea Power Station. For those of you who know the Thameslink timetable debacle, it initially seemed that the venue itself would not be easy to reach. Several times I considered bailing, given the commute time. However, my motto is to try and say yes to as much as possible, as you never know what doors might open. Let's cut to the punchline – it was worth it.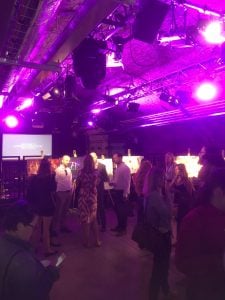 Immediately upon entering the area, something is different. There is a feeling of it being genuine, historic, and preserved but also of something new and exciting emerging.
I walked from Sloane Square which only took around 15 minutes. Our presentation was held in the Village event space, which is under the railway arches and holds around 150pax reception style. The trains running overhead were defined as a "feature", which actually did not feel like spin.
The new events spaces, and there are several, have already been operational, but are now officially launching.
The background story is fascinating.  Built in the 1930s, it was made in two halves with two towers first and then a further two towers in 1950. Derelict for years, 5 businesses went bankrupt trying to rejuvenate the Power Station and surrounding area. Now the vision is that it will be one of London's biggest attractions, with 40 million visitors a year.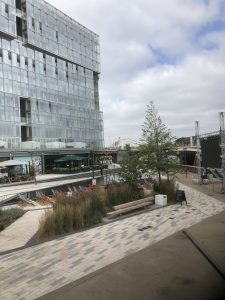 There is clearly a "cultural and independent" directive, with the current spaces housing 20 independent coffee shops, restaurant and bars – not a Starbucks in sight.
In 2020, a new tube station is due to open on the Northern Line, making it more accessible, but for now there are several routes and the river ferry is also a great way to arrive.
This is definitely a new kid on the block, in terms of becoming a location in its own right. Event delegates will enjoy the uniqueness, the history and independence. I think given today's greater cultural agenda, the approach to events will also be refreshing and flexible."
Check out the London Destination Guide on micebook for more inspiration
Our global supplier members are busy building their content and creating stunning profile pages, so please bear with us while in our soft launch (beta) phase. Your feedback is important to us as we roll out new features, so please share, get on board and help us make this the definitive inspiration hub for #eventprofs
If you're not already registered, and you're an event planner/buyer, be sure to register your details and join the micebook community. We'll keep you updated with latest news and insights with our weekly micebook Departure Lounge bulletin plus keep you informed on exclusive micebook events.