Monsieur micebook is heading over to Berlin, and needs to prop up the bar at the best table in town please!
No we do not want to go to the zoo! But the Hotel Zoo Berlin, once the favoured haunt of Sophia Loren and official VIP hotel to the prestigious Berlin International Film Festival? Yes, that sounds just the ticket.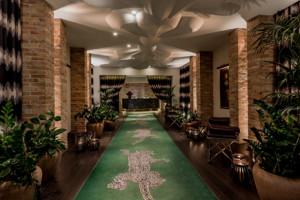 All the glamour of the 1920s lives on a the property, in each of the 130 rooms and 14 suites with leather and velvet furnishings contrasting with the exposed brick and chic chandeliers.
The heartbeat of the hotel is the Living Room with its double-sized fireplace leading on to the open-air Winter Garden.
Warm up over a few cocktails before making your way in to the lively Grace Bar, where local DJs take control of the decks and welcome a heady crowd of Bohemian hipsters and creatives.
For more Berlin inspiration, visit micebook's Destination Guide
Our global supplier members are busy building their content and creating stunning profile pages, so please bear with us while in our soft launch (beta) phase. Your feedback is important to us as we roll out new features, so please share, get on board and help us make this the definitive inspiration hub for #eventprofs