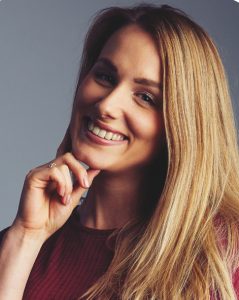 First Event senior account manager Emily Harper on checking out one of the Big Apple's hottest new hotels
"I was recently invited on a fam trip to New York with Henriette Speed at Just the Letter B, sbe's Josephine Somers, Virgin Atlantic and Briggs Inc, and was lucky enough to stay at beautiful new Mondrian Park Avenue hotel. Location wise, it's hard to beat as you can walk to everything.
It's very minimalist and modern and the door staff are very quirky and dapper. It has a nice feeling to it and the service is very good, which is what you would expect for a Mondrian. The room sizes are also really good for NYC.
They have a beautiful bar on the rooftop which is really lively in the evening as well as a lovely bar areas downstairs for drinks and coffees. There are no on-site conference facilities, although there are plenty of venues nearby, but I think the hotel would lend itself best to an incentive group of around 70.
It was my first time in New York and I thought it was great. We have avoided pitching it in the past as so many people have been, but you can never really go too many times. That's one of the things I learned on this trip – there is always something new to see and do and new restaurants opening all the time."
For Mondrian group enquires connect with their GSO
For more on New York inspiration, check out our Destination Guide on micebook
Our global supplier members are busy building their content and creating stunning profile pages, so please bear with us while in our soft launch (beta) phase. Your feedback is important to us as we roll out new features, so please share, get on board and help us make this the definitive inspiration hub for #eventprofs