We've been off exploring this month – despite Storm Doris, Heathrow coped well and after just a short delay and a 3.5hr flight we landed in Casablanca.  We patiently shuffled our way through an enormous and very slow moving passport queue then were whisked off to the city centre (approx 40 minutes) and to the Hyatt Regency Casablanca.

The hotel has the absolutely perfect spot – slap bang in the middle and literally marking the boundary between the Ancient Medina on one side and the modern, bustling and cosmopolitan Place Nations Unis.  It was great to watch the trams sweeping majestically (!) across the piazza then cross the corridor to see the souk opening up and traders arriving to unload their wares.
It's a true city of contrast – the modern side has a very European feel with Parisian style cafes, mid-range shops and wide, straight boulevards that would be at home in much of Andalucia.  Having said that, the once grand buildings that line the streets now look decidedly shabby and in need of a decent facelift.
The driving, however, is a clear reminder if you needed it that you are, in fact, in Africa.  Very chaotic, horns blaring, very questionable rights of way and approach to roundabouts and the occasional bloke with a hand-cart and a death wish!
The recently opened Four Seasons Casablanca is on the Atlantic coast (about 20 mins from the centre) and is a stunning oasis which instantly transports you away from the hustle and bustle into beautifully designed, balanced & light & bright space – perched on the clifftop.  It is also a bit of a tardis which, on further exploration, reveals a gorgeous spa and some top of the range conference space for up to 450 for dinner and 600 theatre style.  There's a very stylish seafood 'destination dining restaurant called Bleu plus poolside options for the summer months.  There has been a delay in securing their liquor licence, however, so as a way round this, they also work regularly with Rick's Café (a recreation of the restaurant made famous by Humphrey Bogart in the Casablanca film) and other top quality local venues for off-site group dinners.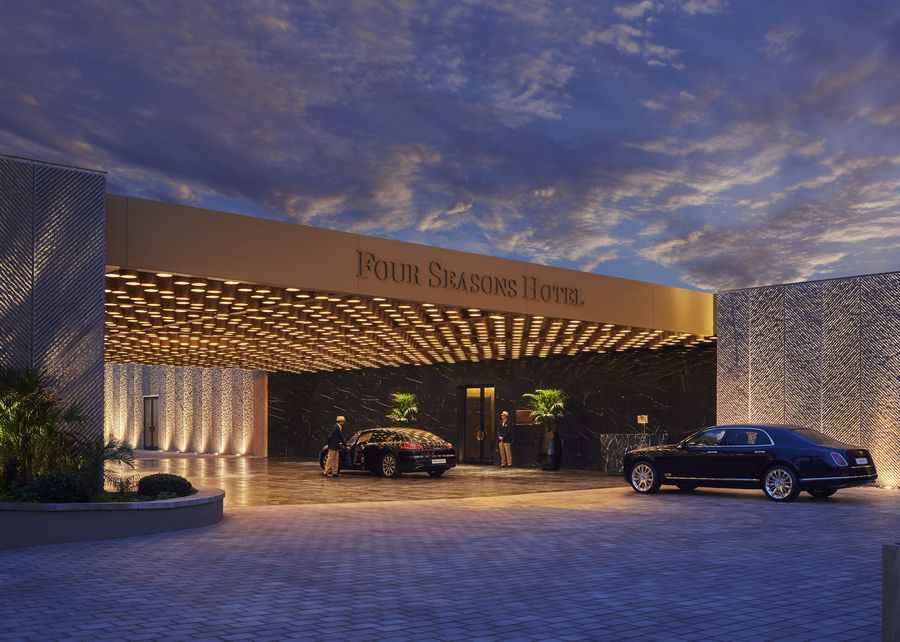 With group rates starting from as little as £200 prpn exc breakfast and with 1 comp and 1 upgrade per 40 rooms, this is an excellent option for groups to get the Four Seasons experience at rock bottom rates.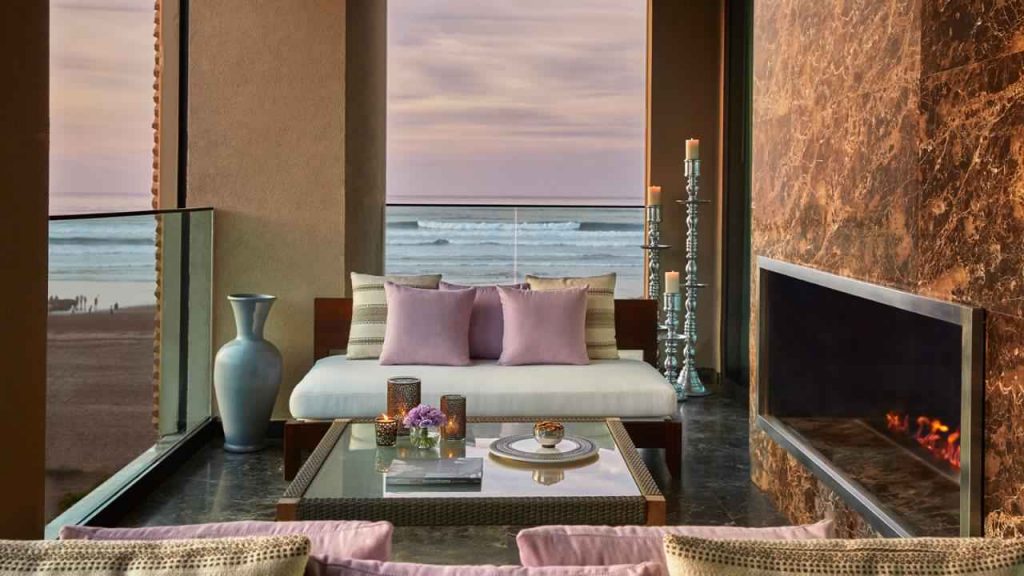 It's also worth bearing in mind this year, that Ramadan falls across the end of May / beginning of June and this is when the best rates will be available.  It's also a great time to experience the city as it's a very pleasant 23 / 24 degrees and it's a chance to see the essentially European city celebrate the most Arabic elements of its diverse culture.
Casablanca is a really strong option for groups – including some excellent high end hotels, fabulous conference space and plenty to do and see either as organised excursions or just exploring at leisure.
And at just 3 ½ hours away, it's perfect for UK / European clients looking for that short haul programme with a difference.
Blog feature by micebook team member Sarah Threlfall