Published by C&IT Magazine 24th February 2017
Full Article
Hotel brands must look beyond traditional marketing methods to engage with the next generation of internet savvy planners now entering the workforce.
That's the message from three of leading hotel brands which have signed up to online planners hub micebook. The i-Generation, also known as Generation Z, are defined as the cohort born from the mid-90s to early 2000s which has grown up alongside the internet, smartphones and social media.
Belmond is one of the latest brands to sign up to online planning hub micebook alongside Leading Hotels of the World, Peninsula, Club Med and Shangri-la as well as a strong following of independent hotels. Belmond's Director of Sales, Conferences & Incentives, Perrine Chapelain said: "With the i-Generation entering the workforce, brands need to move wit h the times and look at new, creative ways to promote their portfolio of properties. Belmond has an ambitious growth and brand strategy for the next five years with plans to double the number of openings. It's imperative for us to consider the needs of this new cohort when reaching out to potential customers."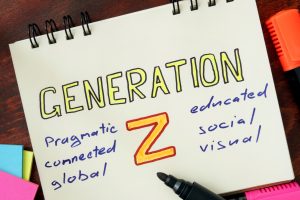 Chapelain added that with so many traditional and social media channels available, brands would have to adapt to inspire and connect with the next generation of planners: "The philosophy behind the Belmond brand is about creating luxurious environments and experiences which allow guests to slow down and find the time to connect to the things that matter most to them – be it family, friends, nature, or art. The editorial-style imagery within micebook, social media and video content will allow us to showcase the finer details and possibilities of each of our properties."
Luc Genest, Director of Sales & Marketing, of Shangri-La Hotels and Resorts said brands would have to select the most appropriate channels to convey key brand messages. He said: "Shangri-La Hotels and Resorts is built on values of five-star service, inspirational architecture and fine dining within some of the world's most exotic locations. These values remain the same, but how we communicate these to planners has changed."
"Shangri-La is set to open 17 new hotels by 2021. How we communicate with a new generation must also change and adapt. With so much information spread across different digital and traditional channels, we need to look to new platforms such as micebook to ensure we continue to convey our brand's unique values."
Velimir Burazor, Regional Sales Manager of Peninsula Hotels, added that speed would be of the essence when communicating with the next generation of planners. He said: "Generation Z is used to getting the information they need and taking action on it in just a few clicks. To meet the needs of these planners, we need to ensure up-to-date information on all our hotels and special features are available – where and where it's needed."
"Peninsula Hotels already shares images and video content on our website. With so many channels now available, it's vital that we look beyond our own website and ensure our content is in the right place for the audience we want to reach."