First micebook event a hit with buyers
A terrific kick off to a regional educational series by micebook. We were proud to host our first discussion on crisis management for the events industry, in association with London & Partners. We were joined by 40 event agency and corporate buyers in the sophisticated surroundings of Smith & Wollensky's newest London restaurant.
The industry response to these sessions clearly demonstrated the importance of education in this area. Our gathering allowed discussion, insights and debate on key considerations and situations we're having to face in delivering events. In addition, a chance to look at the tools we can use to manage a crisis and navigate difficult times.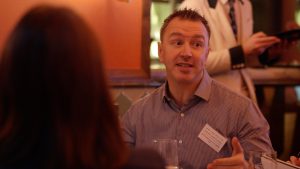 The aim of the afternoon was to share best practice and find out what concerns there were amongst our fellow event professionals. Host, Chetan Shah, provided a personal account of how having a crisis plan in place helped him when one of his teams were caught up in the Paris attacks and guest speaker Colin McGregor, Managing Director of Crisis Management consultancy group tranquilico.com discussed the importance of educating delegates in emergency procedures and ensuring health and safety guidelines are up to date, fit for purpose and well communicated throughout the organisation.
For full story and special insights CLICK HERE