We're digging deep to discover the world of rewards, points and loyalty schemes for event planners. With major brands offering loyalty benefits for bookings, we're keen to discover if they are a recognised benefit and influencing factor to event planners or simply a non essential bit of marketing fluff with little impact in our mice sector? We're aiming to undertake a review and look at the best schemes and rewards.
Undoubtedly, whilst they may not influence key venue decisions by eventprofs, a booking bonus may lead to valued benefits for your clients, company and staff. So, to save our members rummaging the web to find the schemes … at last, you have them all pooled in one tidy place on a page we're building.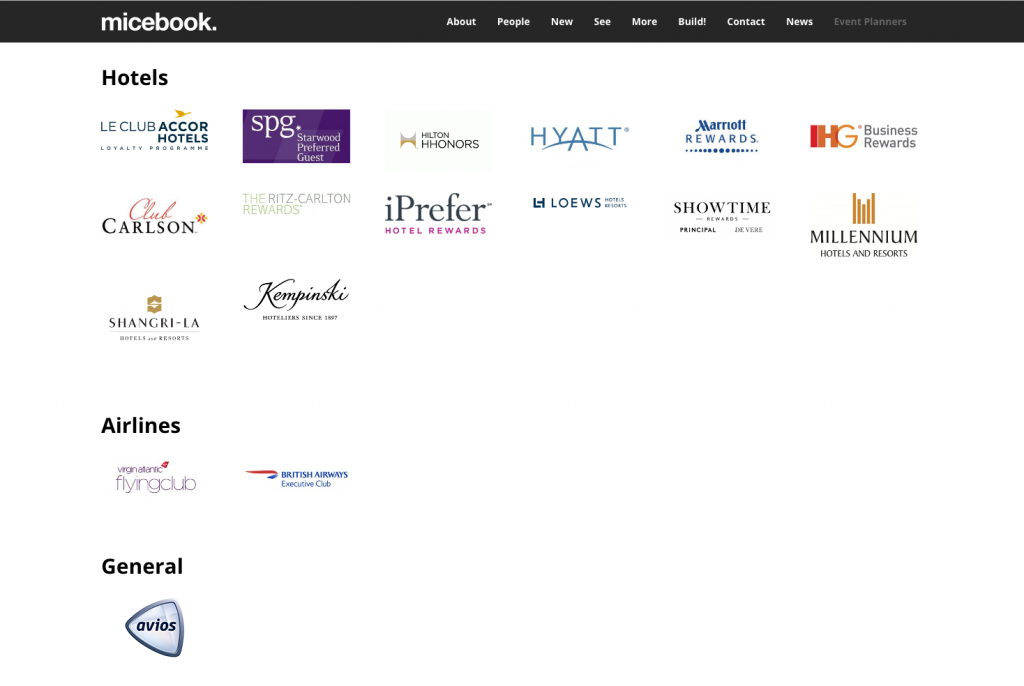 If you're a MICE industry supplier/brand with an events reward/loyalty scheme, we'd be happy to share your scheme with a logo and link. We want this page to be the definitive hub for savvy event planners to source the best brand schemes. Please email us.
Reward Schemes – Brands & Links