Christmas will be a difficult time for some of our events family this year. They will be experiencing much greater challenges than others. All of the event industry campaigns, associations and organisations are coming together to share this one key message…
"If you need help, it is there for you.
Talk to someone if you are having a difficult time or are worried about someone else.
Make the call. You are not alone. You are not wasting anyone's time."
For those in crisis or need of immediate support call
Samaritans on 116 123
Your crisis team, if you already receive healthcare support
NHS 111
Your local GP
If you or someone close to you is suffering a mental health emergency call 999
Further supporting information can be found through these links
Mind
https://www.mind.org.uk/need-urgent-help/using-this-tool
Samaritans
https://www.samaritans.org/
OTHER SUPPORT INFORMATION LINES
Music Support.org
Phone:0800 0306 789
Our mission at Music Support is to make sure that nobody in the UK music industry is left to suffer alone with mental or emotional health issues or addiction.
Monday – Friday: 09:00 – 17:00
Website: https://www.musicsupport.org/
Help Musicians
Phone: 0808 802 8008
An independent UK charity for professional musicians offering a 24/7 helpline alongside health and welfare support.
Whatever you're going through right now, you can contact Music Minds Matter on https://www.helpmusicians.org.uk/
EventWell
Phone: 0800 470 0958
Text: 07775 299 590
For event professionals and those in corporate communications, travel and hospitality.
You can contact EventWell for information and signposting. Our Infoline is open 10am – 3pm (GMT), Monday to Friday (except for bank holidays).
https://eventwell.org/support/
Stress Matters
https://www.stressmatters.org.uk/
Stress Matters is an events industry specific workplace wellbeing organisation focused on generating insights, creating accountability and providing support.
Hub Of Hope
The Hub of Hope is a mental health database bringing grassroots and national mental health services together in one place.
https://hubofhope.co.uk/
LINKS TO WIDER SUPPORT AND MENTAL HEALTH INFORMATION
Mind
Promotes the views and needs of people with mental health problems.
Phone: 0300 123 3393 (Monday to Friday, 9am to 6pm)
Website: www.mind.org.uk
PAPYRUS
Young suicide prevention society.
Phone: HOPELINEUK 0800 068 4141 (Monday to Friday, 10am to 10pm, and 2pm to 10pm on weekends and bank holidays)
Website: www.papyrus-uk.org
Cruse Bereavement Care
Phone: 0808 808 1677 (Monday to Friday, 9am to 5pm)
Website: www.cruse.org.uk
Citizens Advice Bureau
https://www.citizensadvice.org.uk
Adviceline: 03444 111 444
Text relay: 03444 111 445
NATIONAL DEBTLINE
0808 808 4000
https://www.nationaldebtline.org
BUSINESS DEBTLINE
0800 197 6026
www.businessdebtline.org
Relate
The UK's largest provider of relationship support.
Website: www.relate.org.uk
CALM
CALM is the Campaign Against Living Miserably, for men aged 15 to 35.
Phone: 0800 58 58 58 (daily, 5pm to midnight)
Website: www.thecalmzone.net
Men's Health Forum
24/7 stress support for men by text, chat and email.
Website: www.menshealthforum.org.uk
Mental Health Foundation
Provides information and support for anyone with mental health problems or learning disabilities.
Website: www.mentalhealth.org.uk
Rethink Mental Illness
Support and advice for people living with mental illness.
Phone: 0300 5000 927 (Monday to Friday, 9.30am to 4pm)
Website: www.rethink.org
YoungMinds
Information on child and adolescent mental health. Services for parents and professionals.
Phone: Parents' helpline 0808 802 5544 (Monday to Friday, 9.30am to 4pm)
Website: www.youngminds.org.uk
No Panic
Voluntary charity offering support for sufferers of panic attacks and obsessive compulsive disorder (OCD). Offers a course to help overcome your phobia or OCD.
Phone: 0844 967 4848 (daily, 10am to 10pm). Calls cost 5p per minute plus your phone provider's Access Charge
Website: www.nopanic.org.uk
Anxiety UK
Charity providing support if you have been diagnosed with an anxiety condition.
Phone: 03444 775 774 (Monday to Friday, 9.30am to 10pm; Saturday to Sunday, 10am to 8pm)
Website: www.anxietyuk.org.uk
Bipolar UK
A charity helping people living with manic depression or bipolar disorder.
Website: www.bipolaruk.org.uk
OCD Action
Support for people with OCD. Includes information on treatment and online resources.
Phone: 0845 390 6232 (Monday to Friday, 9.30am to 5pm). Calls cost 5p per minute plus your phone provider's Access Charge
Website: www.ocdaction.org.uk
OCD UK
A charity run by people with OCD, for people with OCD. Includes facts, news and treatments.
Phone: 0333 212 7890 (Monday to Friday, 9am to 5pm)
Website: www.ocduk.org
SANE
Emotional support, information and guidance for people affected by mental illness, their families and carers.
SANEline: 0300 304 7000 (daily, 4.30pm to 10.30pm)
Textcare: comfort and care via text message, sent when the person needs it most: www.sane.org.uk/textcare
Peer support forum: www.sane.org.uk/supportforum
Website: www.sane.org.uk/support
Alcoholics Anonymous
Phone: 0800 917 7650 (24-hour helpline)
Website: www.alcoholics-anonymous.org.uk
National Gambling Helpline
Phone: 0808 8020 133 (daily, 8am to midnight)
Website: www.begambleaware.org
Narcotics Anonymous
Phone: 0300 999 1212 (daily, 10am to midnight)
Website: www.ukna.org
Victim Support
Phone: 0808 168 9111 (24-hour helpline)
Website: www.victimsupport.org
Refuge
Advice on dealing with domestic violence.
Phone: 0808 2000 247 (24-hour helpline)
Website: www.refuge.org.uk
Rape Crisis
To find your local services phone: 0808 802 9999 (daily, 12pm to 2.30pm and 7pm to 9.30pm)
Website: www.rapecrisis.org.uk
NSPCC
Children's charity dedicated to ending child abuse and child cruelty.
Phone: 0800 1111 for Childline for children (24-hour helpline)
0808 800 5000 for adults concerned about a child (24-hour helpline)
Website: www.nspcc.org.uk
Family Lives
Advice on all aspects of parenting, including dealing with bullying.
Phone: 0808 800 2222 (Monday to Friday, 9am to 9pm and Saturday to Sunday, 10am to 3pm)
Website: www.familylives.org.uk
One Industry One Voice
Contact
The One Industry One Voice movement and #WeCreateExperiences campaign were conceived by Rick Stainton, executive group director at creative agency Smyle, who put the concepts forward at Mash Media's #GetBritainMeeting summit in July and is fronted by the BVEP's Simon Hughes.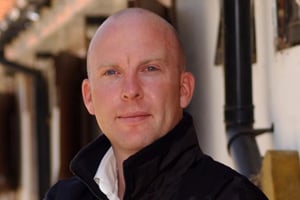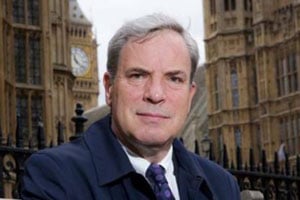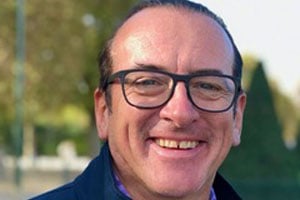 [ucaddon_uc_super_clean_social_icons uc_items_data="JTVCJTdCJTIydGl0bGUlMjIlM0ElMjIlMjIlMkMlMjJwcmltYXJ5X2NvbG9yJTIyJTNBJTIyJTIzOTY5Njk2JTIyJTJDJTIyYm9yZGVyX2NvbG9yJTIyJTNBJTIyJTIzNDA0MDQwJTIyJTJDJTIyaG92ZXJfY29sb3IlMjIlM0ElMjIlMjNmZGZjMDIlMjIlMkMlMjJpY29uJTIyJTNBJTIyZmElMjBmYS1mYWNlYm9vayUyMiUyQyUyMmxpbmslMjIlM0ElMjJodHRwcyUzQSUyRiUyRnd3dy5mYWNlYm9vay5jb20lMkZPbmVJbmR1c3RyeU9uZVZvaWNlJTIyJTJDJTIydGFiX3VuaXRlX3NlbGVjdGVkX3RleHQlMjIlM0ElMjJZZXMlMjIlMkMlMjJ0YWIlMjIlM0ElMjJfYmxhbmslMjIlN0QlMkMlN0IlMjJ0aXRsZSUyMiUzQSUyMiUyMiUyQyUyMnByaW1hcnlfY29sb3IlMjIlM0ElMjIlMjM5Njk2OTYlMjIlMkMlMjJib3JkZXJfY29sb3IlMjIlM0ElMjIlMjM0MDQwNDAlMjIlMkMlMjJob3Zlcl9jb2xvciUyMiUzQSUyMiUyM2ZkZmMwMiUyMiUyQyUyMmljb24lMjIlM0ElMjJmYSUyMGZhLXR3aXR0ZXIlMjIlMkMlMjJsaW5rJTIyJTNBJTIyaHR0cHMlM0ElMkYlMkZ0d2l0dGVyLmNvbSUyRjFJbmR1c3RyeVZvaWNlJTIyJTJDJTIydGFiX3VuaXRlX3NlbGVjdGVkX3RleHQlMjIlM0ElMjJZZXMlMjIlMkMlMjJ0YWIlMjIlM0ElMjJfYmxhbmslMjIlN0QlMkMlN0IlMjJ0aXRsZSUyMiUzQSUyMiUyMiUyQyUyMnByaW1hcnlfY29sb3IlMjIlM0ElMjIlMjM5Njk2OTYlMjIlMkMlMjJib3JkZXJfY29sb3IlMjIlM0ElMjIlMjM0MDQwNDAlMjIlMkMlMjJob3Zlcl9jb2xvciUyMiUzQSUyMiUyM2ZkZmMwMiUyMiUyQyUyMmljb24lMjIlM0ElMjJmYSUyMGZhLWluc3RhZ3JhbSUyMiUyQyUyMmxpbmslMjIlM0ElMjJodHRwcyUzQSUyRiUyRnd3dy5pbnN0YWdyYW0uY29tJTJGb25laW5kdXN0cnlvbmV2b2ljZSUyRiUyMiUyQyUyMnRhYl91bml0ZV9zZWxlY3RlZF90ZXh0JTIyJTNBJTIyWWVzJTIyJTJDJTIydGFiJTIyJTNBJTIyX2JsYW5rJTIyJTdEJTJDJTdCJTIydGl0bGUlMjIlM0ElMjIlMjIlMkMlMjJwcmltYXJ5X2NvbG9yJTIyJTNBJTIyJTIzOTY5Njk2JTIyJTJDJTIyYm9yZGVyX2NvbG9yJTIyJTNBJTIyJTIzNDA0MDQwJTIyJTJDJTIyaG92ZXJfY29sb3IlMjIlM0ElMjIlMjNmZGZjMDIlMjIlMkMlMjJpY29uJTIyJTNBJTIyZmElMjBmYS1saW5rZWRpbiUyMiUyQyUyMmxpbmslMjIlM0ElMjJodHRwcyUzQSUyRiUyRnd3dy5saW5rZWRpbi5jb20lMkZjb21wYW55JTJGNjg2NzI1OTMlMkZhZG1pbiUyRiUyMiUyQyUyMnRhYiUyMiUzQSUyMl9ibGFuayUyMiU3RCU1RA==" uc_fonts_data="JTdCJTdE"]