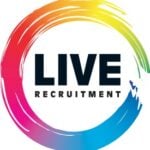 Website Live Recruitment
Edinburgh – A fantastic opportunity to join an outstanding venue and provide a solid link between technical and operations departments.
THE COMPANY
A well-established venue, they have a variety of clients and projects – and deliver a range of corporate events both big and small both live and virtually! They use their sound technical knowledge to enhance client experience and continually innovate.
Alongside their brilliant reputation, they also offer progression paths and are actively encouraging of their staff to continually improve.
THE ROLE
You will be responsible for working alongside the wider Technical Production team to deliver a range of events from a technical stand point.
Key responsibilities will include:
* Advising on technical elements of events
* Coordination & running of AV aspects of events within the venue – with a focus on sound
* Working with Project Managers to plan crew & logistics
* Troubleshoot any emerging problems on the event day
* Following Health & Safety plans & risk assessments
* Overseeing the on-site rig & de-rig of installations
THE CANDIDATE
The ideal candidate will come from an AV Technician background and have a bias towards sound. You will also have experience in delivering conferences, congresses & award shows from a technical standpoint.
In return you will have the chance to work for a fantastic agency who offer a close knit team culture and lots of added benefits.
Live specialises in all disciplines (and at all levels) across events, experiential and exhibitions. If this position isn't quite what you're looking for please visit our website to view all of the opportunities we are recruiting
Ref: VH8799