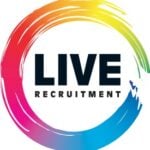 Website Live Recruitment
Our client is an established not for profit membership organisation who are industry experts in their field. Whilst classed as a research organisation and charity, the business is run very much as a corporate entity and has over 1,000 corporate members across 40 countries. Priding themselves on offering informative and market leading events, as well as engaging with communities, they have a broad events programme including trade briefings, training events, networking events and conferences for up to 2,000pax.
With a solid reputation for bringing people together through delivering high quality events (both virtual and live) there has never been a better time to join this forward thinking company.
THE ROLE
Due to their ongoing success and busy events programme there is now an exciting opportunity for a Senior Delegate Manager to come on board. Reporting to the Director of Events you will be responsible for using event technology to deliver the objectives of each event with responsibilities including:
Understanding the objectives of an event and how event technology can be integrated to enhance the experience
Being responsible for creating and delivering event technology and delegate engagement and enticement solutions
Managing all elements of the delegate journey
Driving the use of event technology and recommending platforms and engagement tools
Working closely with internal teams including customer insight, finance and IT teams
Being responsible for all registration reporting
Being responsible for the effective and efficient delegate registration at onsite delivery
Ensuring the accuracy of data as well as prioritising issues for all customer registration information
Management of a Delegate Registration Coordinator
THE CANDIDATE
Candidates must have a strong understanding of event management processes, ideally gained from working in a delivery or large scale delegate registration role (although other backgrounds will be considered). Candidates must have experience of delegate registration and / or strong platform experience and the utilisation of platforms including Eventsair, Hopin or Cvent would be highly advantageous. Experience of working with, or knowledge of, audience engagement tools (apps / polling etc) would also be highly desirable, as would experience of implementing process and / or event technology changes. Candidates must be client facing and have experience of managing and liaising with external suppliers! Any exposure to line management would be an added benefit but is not essential for the role.
In return they offer the chance to join a creative, passionate and highly committed team where you will get to work across a range of engaging events!
Live specialises in all disciplines (and at all levels) across events, experiential and exhibitions. If this position isn't quite what you're looking for please visit live-recruitment.co.uk to view all of the opportunities we are recruiting.
Vacancy Ref: 18629