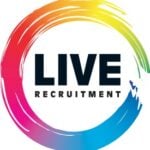 Website Live Recruitment
London – Flexible Working + Excellent Benefits – An opportunity to lead on the production delivery of a wide range of exciting public events in one of London's most prestigious districts.
THE COMPANY
With a year round events programme including music concerts, art exhibitions, food and drink markets and festivals, the area offers an array of experiences for the public.
THE ROLE
As Operations Manager you will be responsible for the overall creation, logistics and production for large scale outdoor, public events. The role will entail ownership of the technical budgets as well as overseeing the build and operational elements of each event. Responsibilities will include but are not limited to:
Daily operations including supplier and contractor management
Overseeing production logistics and requirements
Liaising with security, cleaning, road management and further contractors
Liaising with local stakeholders including blue light services and councils
Collate and advise on risk assessments and H & S
Budget management
Providing technical solutions
Sourcing and overseeing onsite event crew
Creating CAD plans
THE CANDIDATE
Candidates must have previous production management experience preferably in public spaces as well as the ability to communicate with a variety of local stakeholders. You will be self-motivated with excellent problem solving skills and have the ability to provide technical solutions for events.
In return you will have the opportunity to work with a great team with flexible working and a host of fantastic benefits.
REF: CW18491