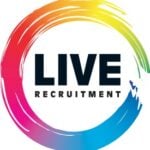 Website Live Recruitment
This specialist event supplier is well known for providing a range of catering, furniture and interior equipment to high profile clients across the UK & Europe. Supplying equipment for a variety of events from small scale parties through to huge sporting events! Due to continuous success and high demand, now is a fantastic time to join this company!
THE ROLE
You will be a key part of the events team and will be responsible for a range of key accounts, dealing with all enquiries, up selling products and really helping to bring the event to life! You will gain support from the wider team and have the opportunity to go out on client meetings and site visits across London.
Your main responsibilities will include;
Engaging with clients and maintaining excellent customer service
Following up on enquiries via telephone and email
Understanding client's requirements
Producing quotes and suitable solutions
Negotiating on pricing
Acting in a very customer service capacity
Up-selling to the client effectively
Collecting post-event feedback
THE CANDIDATE
This role is all about personality and the right person will be tenacious and have a true passion for events and dealing with clients! You will be helping people plan their special day, so it is key that you are enthusiastic and able to advise and consult on what services this company offers and how it can enhance the event! You will ideally have experience working in events and be able to work to a fast pace.
Live specialises in all disciplines (and at all levels) across events, experiential and exhibitions. If this position isn't quite what you're looking for please visit live-recruitment.co.uk to view all of the opportunities we are recruiting.
Vacancy reference: 18647