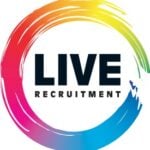 Website Live Recruitment
MIDLANDS / FLEXI WORKING!!! Are you looking to take your event production knowledge into an office based role?
THE COMPANY
From their small start over 30 years ago they have fast become the 'agency to work for' and have an impressive portfolio of clients spanning multiple sectors. Events can range from meetings, exhibitions and conferences through to large-scale roadshows and experiential activations for some of the biggest brands in the world!
With in-house production, events, creative, digital, media and print, their team of experts deliver highly creative integrated events that win pitches and awards and put them at the cutting edge of the industry.
THE ROLE
Due to ongoing developments within the agency we are now looking for a Technical Operations Manager to join the team. Here you will be leading, motivating, supporting and managing a team of technical warehouse staff on a day-to-day basis
Key duties include:
* Planning, developing and implementing strategy for operations and people development
* Establishing and maintaining appropriate systems
* Establishing and maintaining protocols for all goods in and out activities
* Managing and administering our asset and rental software
* Ensuring a smooth operational process is adhered to
* Monitoring, measuring and reporting on operational issues, opportunities and development plans
* Assessing the workflow and scheduling
* Ensuring budgetary targets and ordering are met
* Proactive management of internal resources
* Attending operational and team meetings as required
* Controlling, administering and proactively managing all safety inspection of technical and lifting equipment
THE CANDIDATE
At least three years of impressive experience in operational management and can prove you've got the skills that go with it. You'll know about the event production process and resource / timescales needed to realise production requirements.
If you have excellent all-round communication skills and proven ability to control warehouse scheduling and people management, as well as operational processes then we need you!
Live specialises in all disciplines (and at all levels) across events, experiential and exhibitions. If this position isn't quite what you're looking for please visit www.live-recruitment.co.uk to view all of the opportunities we are recruiting.
VACANCY REF: SP18623