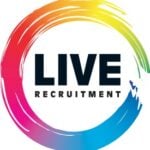 Website Live Recruitment
3+ days home working available – A fantastic opportunity to work for a privately owned events agency who create a variety of unforgettable events for prestigious clients!
THE COMPANY
Working with a broad base of established clients this agency prides itself on exceptional delivery and repeat business. They specialise in a broad range of corporate events such as conferences, product launches and gala dinners with a large focus on the automotive sector. These include some large scale events with budgets of up to £1M for around 2,000 delegates. Renowned for their "close knit" team culture, you are sure to be joining an agency where everyone works together and are rewarded for their hard work and commitment.
THE ROLE
This agency are now looking for a Senior Event Manager to join their team, working across a vast array of exciting events. Responsibilities of this position will include;
Creating, planning and delivering live events across the year
Taking and interpreting briefs
Developing proposals and pitch documents
Organising full logistics including delegate management
Liaising with internal teams
Managing suppliers including venues, production, AV, etc.
Negotiating costs ensuring they are in line with budgets
Building multi-currency budget management and reconciliation
Overseeing onsite management
Developing and providing support of junior members
THE CANDIDATE
The ideal candidate will have solid end to end event logistics experience ideally from an agency environment however candidates working within the events team of an automotive organisation may also be considered. For agency candidates, any experience working on an international basis and with automotive clients would be hugely beneficial. Candidates must have a background delivering a broad range of events with particular strengths in budget and supplier management. Strong Event Managers looking to take a step up into the role may also be considered.
If working with a warm and friendly team on some exciting and unique events with lots of opportunity to progress is what you are looking, then this is the role for you!
Live specialises in all disciplines (and at all levels) across events, experiential and exhibitions. If this position isn't quite what you're looking for please visit live-recruitment.co.uk to view all of the opportunities we are recruiting.
Vacancy reference: MM8961