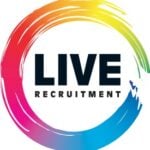 Website Live Recruitment
LOUGHBOROUGH/WORKING FROM HOME: Join this fantastic charity who deliver some truly inspirational events for young people.
THE COMPANY
This leading charity work with schools all over the UK to improve young person's education and development through sport and play, making it their mission to empower young people to be active!
With a new strategy for 2022, this organisation are taking urgent action now to build back healthier, happier, more resilient young people and produce a portfolio of sporting and corporate events to help achieve this. Alongside their sporting events, the internal events team also produce and deliver a number of annual events such as conferences, exhibitions and award ceremonies.
THE ROLE
With lots of exciting projects on the horizon, they are now looking for an Event Manager to join their existing team. Duties will include:
Planning and delivery a portfolio of events
Developing and establishing effective event management plans
Liaising with all third party suppliers
Working to set budgets
Sourcing suitable venues
Adhering to tight deadlines
Creating effective relationships with internal teams and external stakeholders
Driving high standards of health and safety and risk management
Being onsite to continue support
Post event evaluation
Managing a small team
THE CANDIDATE
The idea candidate will have a background in managing events and a proven ability to influence at all levels. You will have strong project management experience have the ability to meet tight deadlines. This role will suit someone with a "can do" attitude with evidence of excellent staff management and leadership skills with a proven ability to lead, manage and motivate others to reach their full potential.
You will be a strong team player with good interpersonal abilities skills and have strong organisational and planning skills. In hand you will be working for a fantastic charity who deliver some outstanding events.
Live specialises in all disciplines (and at all levels) events, creative and production. If this position isn't quite what you're looking for please visit www.live-recruitment.co.uk to view all of the opportunities we are recruiting.
Vacancy Reference: LS18622