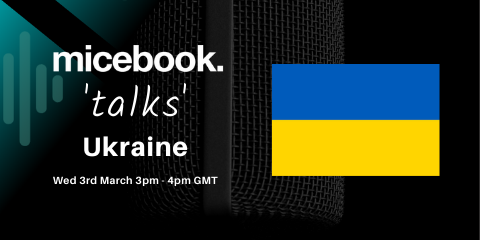 micebook 'talks' Ukraine
Goal: Best practice sharing to help recover faster and stronger.
The world keeps spinning, despite the continual challenges we face. At micebook, our primary aim is to be there for our community and offer the opportunity to simply 'talk' – eventprof to eventprof. We don't promise answers or hold lofty ambitions for our 'talks' but we offer a safe space to share, discuss and explore what we can do together – as a global community.
Let's 'talk' about Ukraine; What can we do? How will it impact us going forward?
Please contact [email protected] if you have a point of view or wish to raise something on the call.
Join or watch back via our voice forum here.