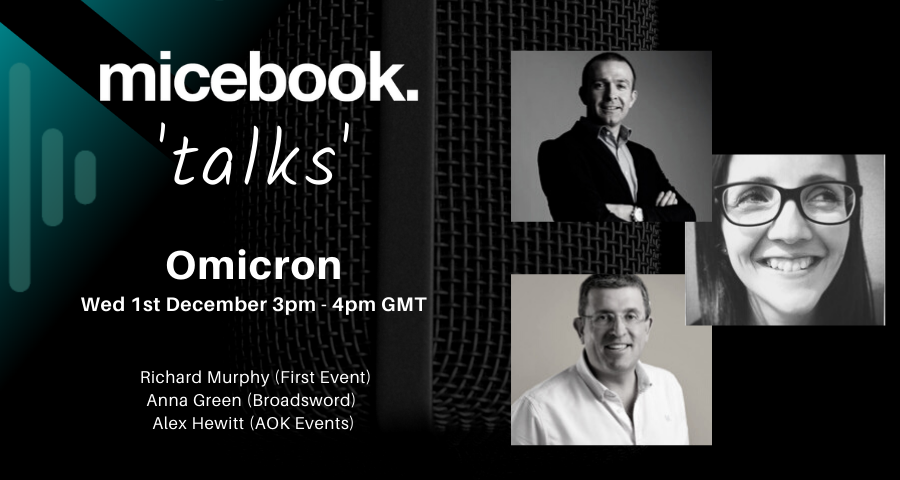 micebook 'talks' Omicron
Goal: Best practice sharing to help recover faster and stronger.
What is the immediate and direct impact of this variant of concern? What are agencies saying to clients with programmes to Southern Africa and elsewhere?
Speakers:
What questions do you have for them? email [email protected]
Join or watch back via our voice forum here.