Bolivia is in the heart of South America and it is one of the countries with the greatest biodiversity in the world with the Andes Mountains, Highland, Amazon, and Lowland. This diversity is also mirrored in the offerings that the country can provide to different types of groups and meetings. Condor Travel, part of Global DMC Partners, gives the lowdown on the latest developments and top experiences for MICE groups…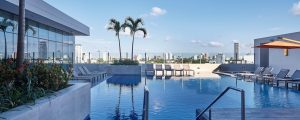 The city of Santa Cruz is expanding its offering for congresses and business meetings with the recent addition of brand new hotels and meeting space. The Marriott Santa Cruz (right) opened its doors in December 2017, with rooftop pool, 172 rooms and two meeting spaces – one with 4800 sq ft (445 sq mtr), and the other with 2500 sq ft (235 sq mtr). Two additional new hotels – the Wyndham and Sheraton – are set to open in March 2019 and January 2020, respectively.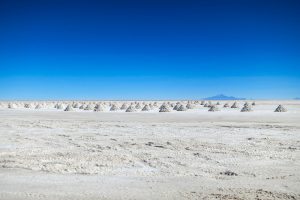 For incentives and groups who are looking for a more adventurous experience, one of the most popular places in this country is the Uyuni Salt Flats which is the world's largest salt desert, stretching over 4,000 square miles (10 582 sq km).
Along with the miles and miles of glittering, white salt, visitors can enjoy other beautiful surroundings nearby, such as the magical Green and Red lagoons, the old train cemetery, the Árbol de Piedra, or "Stone Tree", a rock formation which has the naturally sculpted qualities of a tree.
For the even more adventurous, how about offering the chance to bike the world's most dangerous road – Death Road – through the subtropical zone of La Paz? Or, give them the chance to paraglide in the magical Uyuni Salt Flats and take in a magnificent view of the salt flats from the sky!
Regardless of if they want the extra adrenaline rush or not, your group will also have the chance to enjoy Bolivia's magnificent scenery throughout the day. You can set up a unique lunch in the middle of the salt flat, witness a wonderful, desert sunset while enjoying refreshing cocktails, and at night, spectacular star gazing awaits. To top if off, stay overnight in a hotel made entirely of salt!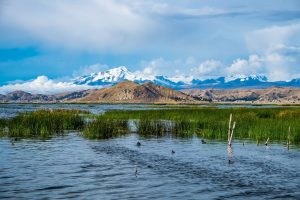 Located in the Andes Mountains, Lake Titicaca is also part of Bolivia's beautiful geography that you don't want to miss. Your attendees can enjoy a day experiencing one of the highest navigable lakes in the world, it's many islands, and Incan culture.
And for the end of the trip, host your farewell dinner or evening event in a "cholet", a uniquely designed venue that originated as an icon of the new Aymara bourgeoisie. Year after year, these buildings have become a symbol of La Paz, incorporating bright colours, shapes, and patterns into the design.
All in all, Bolivia is an undiscovered, exceptional destination that offers an array of different activities in the most exciting places of the country. That, along with Bolivia's wide variety of gastronomy, hotels, will make your next meeting or incentive trip unique and quite unforgettable.
Check out micebook's online Destination Spotlight Guides
Our global supplier members are busy building their content and creating stunning profile pages, so please bear with us while in our soft launch (beta) phase. Your feedback is important to us as we roll out new features, so please share, get on board and help us make this the definitive inspiration hub for #eventprofs
If you're not already registered, and you're an event planner/buyer, be sure to register your details and join the micebook community. We'll keep you updated with latest news and insights with our micebook Departure Lounge bulletin plus keep you informed on exclusive micebook events.