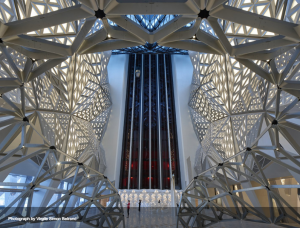 Concierge please! Madame micebook would like to visit one of Zaha Hadid's final projects please!
The visionary architect's Morpheus Hotel has opened in Macau and the skyline has never looked so good. Housed within the "world's first free-form high-rise exoskeleton" the 770-room property is a striking reminder of Hadid's legacy as a bold innovator.
The otherworldly design, with its geometric grid stretching along the façade, can also be admired from the inside with the 12 panoramic lifts and atrium bridges.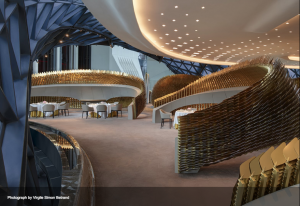 The restaurant by Alain Ducasse is worth a peek while after a dip in the 40th-storey pool, treat yourself a Pierre Herme macaron, in the culinary star's eponymous lounge.
The property is set to establish itself among Macau's foodies, with Yi serving omakase menus made up of regional Chinese cuisines, while Voyages by Alain Ducasse has been inspired by the chef's globetrotting.
Check out micebook's online Destination Spotlight Guides
Our global supplier members are busy building their content and creating stunning profile pages, so please bear with us while in our soft launch (beta) phase. Your feedback is important to us as we roll out new features, so please share, get on board and help us make this the definitive inspiration hub for #eventprofs
If you're not already registered, and you're an event planner/buyer, be sure to register your details and join the micebook community. We'll keep you updated with latest news and insights with our micebook Departure Lounge bulletin plus keep you informed on exclusive micebook events.