Concierge Please! Mister micebook fancies venturing out of Lisbon on two wheels
Just 20km out of Lisbon beckons a proper Atlantic coastline adventure at a bargain price, as the local authority in Cascais offers bike rental for free. A smooth purpose-built cycle path links the historic town of Cascais to the local surfer's paradise of Praia de Guincho.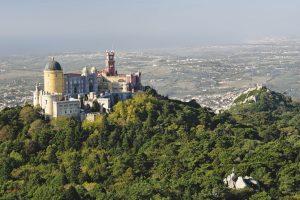 The round trip takes in views of the waters below, sleepy coastal towns, dramatic cliff tops and the verdant greenery of Serra de Sintra.
The flat cycling lane makes for easier riding and the adventurous will be rewarded with views of Santuario da Peninha to Palacio da Pena in Sintra.
Dirt roads and singletrails abound for experienced cyclists looking for a sporty terrain. Make time to stop back at Guincho Beach, to enjoy the waves and the breeze in one of the coastal cafés.
Check out the micebook Lisbon Destination Guide for more inspiration
Our global supplier members are busy building their content and creating stunning profile pages, so please bear with us while in our soft launch (beta) phase. Your feedback is important to us as we roll out new features, so please share, get on board and help us make this the definitive inspiration hub for #eventprofs